Protect Your Assets With An Estate Lawyer Roseville, CA Residents Trust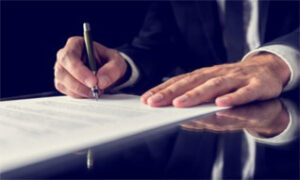 Estate planning and asset protection go hand in hand, which is why you need a capable estate lawyer Roseville, CA residents rely on. In order to ensure you have an estate to pass on to your heirs, you need to have an asset protection plan in place to protect your assets during your lifetime and for the lifetime of your heirs.
Less than half of Americans today have an estate plan in place. When you don't have a will or a trust, you're on the government plan for succession. This means the state will decide who gets your assets without caring about who wanted each asset or who you wanted each asset to go to. In addition, the state will take its cut of your estate for making these decisions on your behalf.
Whether you have slowly gathered wealth over your lifetime or you have recently come into a substantial sum of money, you can benefit from asset protection. The trusted team of top Roseville, CA estate lawyers at Yee Law Group, PC can help.
What are your retirement goals?
First, we want to know your goals. If you are planning to work until retirement and retirement is still many years away, we have much more time to ensure your asset protection plan is set up to include your desires for your retirement life.
Most people vastly underestimate the amount of money required for their retirement. You can count on the government for some assistance but certainly not all. It's best to think of your social security benefits as a baseline to pay your routine bills like your utilities. Beyond that, you need to have a plan in place to be able to live the retirement life you've always dreamed of living.
An experienced estate lawyer in Roseville, CA will meet with you as often as needed in order to make you comfortable with the choices you're making and understand the plan ahead. The more time you have to plan, the less you'll worry in retirement.
What are your goals for your heirs?
This is also an important question for our clients to consider when setting up their estate and asset protection plan. If you want to make sure your heirs reap the benefits of your hard work during your life and your planning, you need to meet with an estate lawyer in Roseville, CA from Yee Law Group, PC today.
By creating an estate plan that includes a trust, you can make certain you're not on the government plan. You are able to determine exactly which heirs get which assets and pieces of property. You can also determine exactly when they get the asset – it doesn't have to be right away. You can plan for someone to receive assets or money over a period of time instead of in a lump sum on your death.
Contact us today
This is why it's so important to make sure you have a proper estate and asset protection plan in place. Yee Law Group, PC can help you protect your assets for your lifetime but also for the lifetime of your descendants. Getting started today will ensure you and your heirs are protected.
Contact Yee Law Group, PC to get started working with an estate lawyer Roseville, CA families trust. We look forward to speaking with you!
Client Review

"Just had our living trust done with yee law group. Mike yee and his team made the whole process so easy. Highly recommend!"
Kelly Dun