Protect Your Assets With An Estate Lawyer Roseville, CA Residents Trust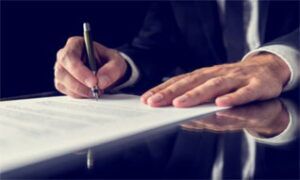 Estate planning and asset protection go hand in hand, which is why you need a capable estate lawyer Roseville, CA residents rely on. In order to ensure you have an estate to pass on to your heirs, you need to have an asset protection plan in place to protect your assets during your lifetime and for the lifetime of your heirs.
Less than half of Americans today have an estate plan in place. When you don't have a will or a trust, you're on the government plan for succession. This means the state will decide who gets your assets without caring about who wanted each asset or who you wanted each asset to go to. In addition, the state will take its cut of your estate for making these decisions on your behalf.
Whether you have slowly gathered wealth over your lifetime or you have recently come into a substantial sum of money, you can benefit from asset protection. The trusted team of top Roseville, CA estate lawyers at Yee Law Group, PC can help.
What are your retirement goals?
First, we want to know your goals. If you are planning to work until retirement and retirement is still many years away, we have much more time to ensure your asset protection plan is set up to include your desires for your retirement life.
Most people vastly underestimate the amount of money required for their retirement. You can count on the government for some assistance but certainly not all. It's best to think of your social security benefits as a baseline to pay your routine bills like your utilities. Beyond that, you need to have a plan in place to be able to live the retirement life you've always dreamed of living.
An experienced estate lawyer in Roseville, CA will meet with you as often as needed in order to make you comfortable with the choices you're making and understand the plan ahead. The more time you have to plan, the less you'll worry in retirement.
What are your goals for your heirs?
This is also an important question for our clients to consider when setting up their estate and asset protection plan. If you want to make sure your heirs reap the benefits of your hard work during your life and your planning, you need to meet with an estate lawyer in Roseville, CA from Yee Law Group, PC today.
By creating an estate plan that includes a trust, you can make certain you're not on the government plan. You are able to determine exactly which heirs get which assets and pieces of property. You can also determine exactly when they get the asset – it doesn't have to be right away. You can plan for someone to receive assets or money over a period of time instead of in a lump sum on your death.
It's been said that if you get the shivers, someone has walked over your grave even though you are not resting in it yet. This is a good indication that death and one's own mortality makes many people uncomfortable. Even though discussing what you will be leaving behind with an estate lawyer in Roseville, CA from Yee Law Group when you pass will not make you immortal, it may give you a peace of mind that is much better than worrying about the unknown.
The idea of planning for how your assets get distributed after you die is usually not a pleasant one but many people find that once they do this, or even just when they begin to do this, they gain a sense of relief. Planning your estate is not going to prevent you from some day dying but it is going to prevent you from worrying about what is going to happen to your things when you die and who will make decisions for you if you wind up in the unfortunate situation of not being able to make decisions for yourself.
An estate lawyer in Roseville, CA is a good person to enlist the help of when you think you want to start protecting your wishes.
What is an estate?
When it comes to legal terms in the United States, in the eyes of the law, an estate is a person's net worth when they die. This includes all of your personal possessions, large and small assets, real property, and debts.
What does an estate plan do?
An estate plan gives you the knowledge that the assets and real property you want distributed to your heirs will go to them when you want and in the way you want. A good estate plan can help to minimize, or even to remove, the estate taxes that will be assessed on your assets when you die.The people and entities you name as beneficiaries are responsible for paying these taxes which is why many people try to avoid them with good estate planning.
An estate plan also allows people to make decisions about their healthcare and finances, and who will manage these in the event they are no longer able to do this for themselves.
A good estate plan can save the people you care about time and money by having your affairs laid out in a way that makes probate unnecessary.
What is probate?
In the United States, probate is the process the state a person dies in, goes through to determine the validity of their will and/or the distribution of their assets in the event their will is not valid or they do not have one.
Probate can be a long and drawn out process which is why many people try to ensure that their surviving family members do not have to go through this.
You do not need to be wealthy or have a lot of assets for you and your heirs to be able to benefit from you enlisting the help of an estate lawyer in Roseville, CA.
The sooner you contact an estate lawyer in Roseville, CA from Yee Law Group, the sooner they may be able give you peace of mind in knowing that your wishes for the management and distribution of your estate are bound by law.
Contact us today
This is why it's so important to make sure you have a proper estate and asset protection plan in place. Yee Law Group, PC can help you protect your assets for your lifetime but also for the lifetime of your descendants. Getting started today will ensure you and your heirs are protected.
Contact Yee Law Group, PC to get started working with an estate lawyer Roseville, CA families trust. We look forward to speaking with you!
Client Review

"Just had our living trust done with yee law group. Mike yee and his team made the whole process so easy. Highly recommend!"
Kelly Dun