Estate Planning Lawyer Roseville CA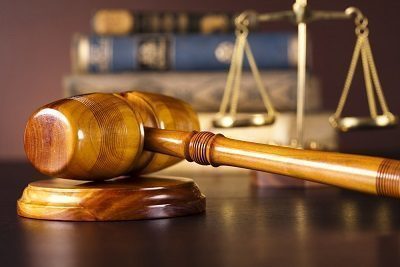 Need an Estate Planning Lawyer Roseville CA trusts? Roseville residents know that at Yee Law Group, PC LLP, we bring an extraordinary depth of experience to the asset management and estate planning services we provide our clients. Managing and protecting all that you've earned can be a daunting task. Properly structuring your investments, developing tax strategies that minimize liability, and constructing a comprehensive estate plan that actually accomplishes your goals are just a few of the challenges involved when the time comes to get your financial house in order.
Yee Law Group, PC LLP founder Dr. Kent Meyer has a multidisciplinary background that includes estate, business, and tax planning, allowing us to offer advice and counsel that takes into consideration a wide range of legal, financial, and practical issues that impact the effectiveness of an estate plan. Additionally, Dr. Meyer's extensive global experience allows him to develop sophisticated international estate plans that cross borders while covering all bases.
Whether you need to create a simple will or a complex trust, we can help you craft an estate plan that maximizes tax advantages and protects the people and assets that matter most. Our approach is sophisticated but plainspoken; we take the time to fully understand your estate planning goals, answer your questions, and explain your options, and then construct a plan that fits your needs as well as your budget. If you are looking for an Estate Planning Lawyer Roseville CA relies on, law firm Yee Law Group, PC provides the personal attention and comprehensive service that will bring you and your family security, clarity, and peace of mind.
Wills & Trusts
Without a will, your property will be distributed according to state law – and not always in the way you would have preferred. Similarly, trusts allow you to bypass probate by titling assets in the name of your trust, which you can control as a trustee during your lifetime. Upon your death, your beneficiaries can continue to enjoy income from the assets within your trust. There are many types of trusts, including irrevocable trusts that confer tax benefits, and other kinds that allow you to provide for your loved ones in a variety of circumstances.
We prepare an assortment of trusts, including:
Charitable lead and remainder trusts
Special needs trusts
Medicaid trusts
Generation-skipping trusts
Irrevocable life insurance trusts
Durable Powers of Attorney & Advance Health Care Directives
We recognize that contemplating a time when you may not be able to take care of your own affairs or are otherwise incapacitated can be uncomfortable or unpleasant. Nevertheless, we also understand that so much of estate planning is focused on minimizing the practical and emotional difficulties for loved ones who are facing the loss of a beloved family member. That's why planning for the possibility of serious illness and incapacity is so important. Without the right documents in place, your health and your finances could be left to chance, and your loved ones may be placed in the awful position of making life and death decisions without having a full understanding of your wishes.
Fortunately, durable powers of attorney and advance health care directives allow you to delegate life's most important decisions to people you trust and can remove much of the uncertainty that arises during those difficult times. A durable power of attorney – which endures even after you become incapacitated – allows you to name a trusted individual to pay bills, handle your finances, and make health decisions on your behalf. An advance directive permits you to state your wishes regarding life support and other types of health care in the event you become terminally ill or permanently unconscious. You can also appoint a trustworthy person to oversee your healthcare-related wishes in a final illness.
At Yee Law Group, PC LLP, we bring clarity and peace of mind to the often-confusing area of estate planning. Dr. Meyer and our entire team will work closely with you to protect your interests, your family, and your life's work. For the experience and sound advice that is needed from an estate planning lawyer, Roseville residents should hire us for responsive, accessible, and plainspoken counsel. Contact an Estate Planning Lawyer Roseville CA Residents Trust
5 Common Questions About Powers of Attorney
If you are considering estate planning, it's important to ask yourself questions about the documents you're signing and what they mean. While these five common questions about durable powers of attorney and advance health care directives may seem basic, the answers can help you make educated decisions about your future health care and final wishes. This can help you feel confident that your children and other loved ones will be well taken care of when you're no longer able to do so yourself.
1) What Are Durable Powers of Attorney?
A durable power of attorney is a legal document that grants another person, called an agent, permission to make financial and medical decisions on your behalf. For example, if you are injured in an accident or become ill and unable to make critical decisions for yourself, your agent can act on your behalf. Also known as living wills or advance health care directives (which we will discuss below), these documents detail when they can be activated and what they allow you to dictate.
2) Do I Need a Living Will?
There's no perfect answer for whether or not you need a living will, because every circumstance is different. But to help you decide, it's important to understand what these documents are. Essentially, a living will is a written declaration by an individual that instructs their medical providers on how to proceed if they become incapacitated and unable to speak for themselves (i.e., they have lost capacity). And an advanced health care directive simply takes some of those instructions — in particular regarding end-of-life treatment — and makes them applicable while an individual is still healthy and able to make his or her own decisions. The question then becomes: What do you want? How much do you want your medical providers involved in your decision making process?
3) What if I Have Named Someone as My Agent, but They Die Before Me?
In terms of estate planning, it's always important to plan for a worst-case scenario. What if your agent is unable or unwilling to carry out your wishes? That doesn't mean you have to go back and start over; there are alternatives that can still get your wishes carried out as well as possible. These alternative agents are called successor agents or secondary agents, and they become active when something happens to your primary agent. If you name multiple successors in case one person isn't able to fulfill their duties, then your heirs will be in even better shape than if you had only named one successor. Make sure any successors understand their responsibilities, so they can step up without hesitation when needed.
4) How Can I Get My Parents or Relatives to Do What I Want?
When it comes to estate planning, it's not always easy to get your parents or relatives on board. It can be a sensitive subject and most people don't like talking about death. You may need to accept that they will never change their minds, but you can still protect yourself by filing a durable power of attorney with someone you trust who has proven his ability to handle financial affairs in your place. If an individual refuses you but is mentally competent (not mentally challenged), then you should check out your state's laws regarding conservatorships. These legal arrangements appoint another person or organization (such as a bank) to manage finances for someone who has been deemed incapacitated.
5) Are Health Care Directives Different from Powers of Attorney?
Technically, these two legal documents are separate but similar. While an advanced health care directive allows you to designate a specific person to make medical decisions for you in case you become incapacitated and unable to do so yourself, a durable power of attorney lets you name someone as your financial agent should something happen that renders you unable to make financial decisions for yourself.
If you need an estate planning lawyer, contact Yee Law Group, P.C. today!
---
Client Review
"Mike Yee and his team are amazing. They are fast and efficient, but you don't feel rushed at all when meeting with them. Mike in particular is extremely patient, knowledgeable and articulate, and made the whole process as pleasant as writing legal documents can be. Highly recommended."
Gerald Quon