A Folsom Trust Lawyer Explains the Benefits of Having a Living Trust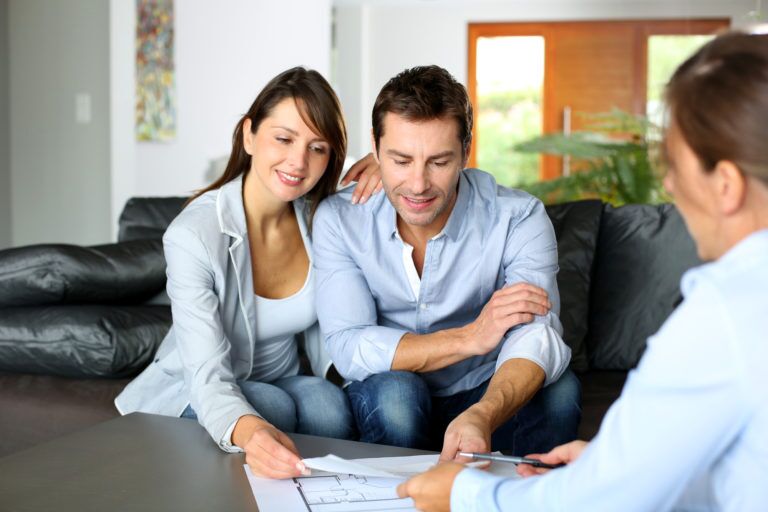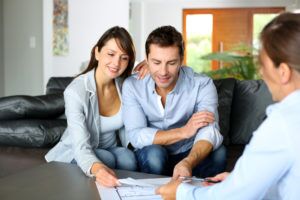 A Folsom trust lawyer can assist people are choosing living trusts as part of their estate plans. A living trust holds assets in a trust during a person's lifetime. When the creator of the trust dies, the assets are transferred to the deceased's beneficiaries. A Folsom trust lawyer from Yee Law Group can explain some of the benefits of having a living trust as they pertain to your circumstances. What follows is some general information about why you might want to choose to establish a living trust.
Avoid Probate
Probate is the legal process of distributing a deceased person's assets to designated heirs. The process can be long and costly which can cause stress for grieving family members. If someone tries to contest the will or another complication occurs, it may take months for heirs to receive their assets. However, if the assets are placed in a living trust with the help of a Folsom trust lawyer, probate can be avoided because the successor trustee can distribute the assets without court intervention. Heirs could receive their assets in as little as a few weeks if they were placed in a trust. Your Folsom trust lawyer from Yee Law Group can review the details of your situation to give you a more accurate estimate.
More Privacy
Another important benefit of having a living trust is that it protects your privacy. Unlike a will and the probate process, a living trust is a private document between you and your heirs. That means that other people will not be able to search public records to find out more information about your estate. Talk to a Folsom trust lawyer from Yee Law Group to learn more.
Less Costly
A living trust is more complex than a will, so it may cost more to draft in the beginning. However, it may save your heirs money. This is because it allows them to avoid the expense of probate. Depending on your circumstances, a living trust can be very straightforward for a Folsom trust lawyer from Yee Law Group to establish on your behalf. After a free consultation with one of our lawyers, you may have a clearer understanding of how cost effective it can be to create a trust.
Assistance if You Become Incapacitated
If you suddenly develop a mental or physical illness and can't manage your financial or legal affairs anymore, the person you have appointed as the successor trustee can step in and take everything over for you. The courts will not necessarily have to get involved. A Folsom trust lawyer from Yee Law Group can sit down with you to work out the details, including who will be your successor trustee.
Flexible Distribution
With a trust, you can specify exactly how and when you want your assets distributed to your heirs. For example, if you have beneficiaries who can't effectively manage money, you may choose to give them funds in smaller amounts over a period of time rather than a lump sum.
Higher Education
If you have children and want them to go to college, establishing a trust with our Folsom trust lawyer is a good way to pay for it. With a college trust fund, you can have flexibility in how and when the money is dispersed for educational costs.
As you can see, there are different benefits to establishing a living trust. If you have additional questions about creating a trust in the state of California, the estate planning lawyers at Yee Law Group will be happy to help. We know how stressful the estate planning process can be and want to offer you the guidance you need. Our lawyers have helped many individuals create trusts and would like to do the same for you. We encourage you to schedule a free consultation with a Folsom trust lawyer from our firm to discuss your options.
Trusts and Estates Litigation: Choosing a Folsom Trust Lawyer for Your Case
You may be approaching trusts and estates litigation from a variety of angles. You may be the person planning his or her estate and thinking about ways to avoid potentially expensive and time-consuming litigation, looking to mitigate potential disputes before they arise. You may be the beneficiary of a trust, or the heir of an estate wanting to challenge the way the trust funds or the assets of the estate are being managed or distributed. You may be a beneficiary of an estate or a trust looking to uphold the trust, will, or other estate planning mechanism as it is written.
Regardless of your angle, you should strongly consider consulting with our Folsom trust lawyer at Yee Law Group for the assistance you need when facing trust and estate litigation. There are two main reasons for seeking our Folsom trust lawyer for guidance:
You may be considering hiring a Folsom trust lawyer who specializes in estate planning or trusts. You may even be considering hiring the lawyer who originally set up the trust or other estate plan that is at issue in the potential litigation. This, however, is not your best option. Most attorneys specializing in trusts and estates never see the inside of a courtroom. They are not litigators. They are typically transactional attorneys who, though they may be excellent and accomplished in their field, are wholly unprepared to take your case to court. They have little or limited experience making compelling arguments in front of a judge or magistrate. Instead of looking to a trusts and estates attorney, instead look to our Folsom trust lawyer who has strong oral advocacy skills and knows their way around local courts.
However, our Folsom trust lawyer will tell you that you should not just hire any litigator. There are many types of litigators who appear frequently in courtrooms and who are talented oral advocates. Many skilled litigators, often specialize as personal injury or criminal defense attorneys, representing criminal or civil defendants; or they may practice family law where they appear in court to argue divorce and custody issues. You need a Folsom trust lawyer who is equipped with technical knowledge of trusts and estates to provide you with truly beneficial representation. You need a Folsom trust lawyer who specializes in trusts and estates litigation. Yee Law Group can provide you with the legal experience you require to give you the upper hand when it comes to trust litigation.
Do not put your case in the hands of someone who is only partially qualified to do the job. Take the time to contact our Folsom trust lawyer, who can provide you with both the courtroom advocacy that you need as well as a professional who can provide you with detailed and thorough knowledge of trusts and estates law in California. For a Folsom trust lawyer who can guide you, contact Yee Law Group, PC today.
Client Review

"I highly recommend the Yee Law Group. They are very professional and knowledgeable and I have always had a good experience working with their attorneys and staff. They have earned my trust and confidence for my future needs as well. Great job guys!"
Kenneth Guy