Trusted Estate Planning Lawyer
in El Dorado Hills, CA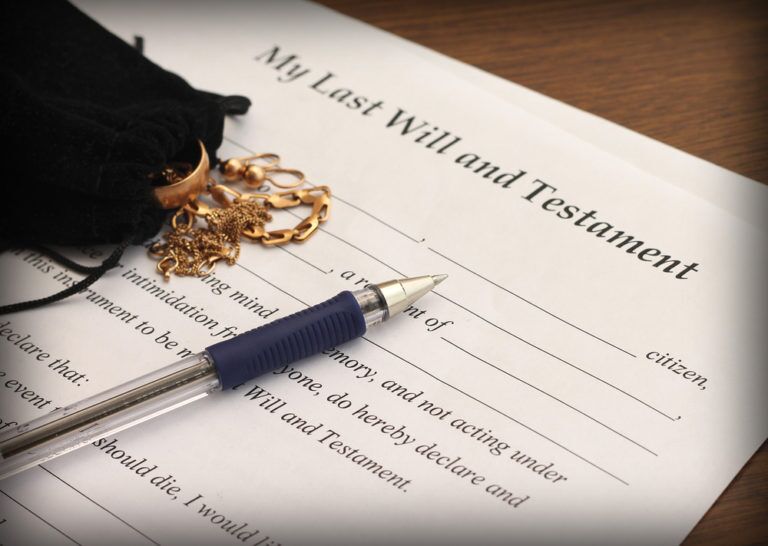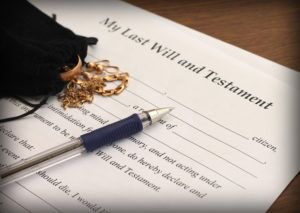 As much as it is a difficult process, it is a good idea to get a head start in putting an estate plan together so that you and your loved ones are taken care of in the future, as an estate planning lawyer trusted by El Dorado Hills, CA residents will recommend. The goal of estate planning is to ensure that your affairs are taken care of in the event of your sudden incapacitation or death. By having clear estate planning goals, you accomplish several key things. It allows you to communicate your wishes regarding what healthcare decisions should be made on your behalf, and it lets you protect your assets and hand them down to authorized individuals. To learn more about putting together a strong estate plan, contact an experienced lawyer like one from the Yee Law Group.
Estate Planning Lawyer in El Dorado Hills, CA
The competent and admired legal team at the Yee Law Group has assisted clients with individualized estate planning advice for over 40 years of combined legal experience. Driven by a set of core values that includes understanding, integrity and practical advocacy, they believe in getting to know their clients and concerns on a fundamental level so that they can deliver the results that will yield the best outcomes for them. Their approach is specific to each client and their needs and goals. Learn how their services can benefit you by scheduling a free case evaluation.
Estate Planning Misconceptions
Many people do not think of estate planning as a priority for a number of reasons. They believe it only applies to individuals with a high earning capacity or those who own many valuable assets. However, estate planning is recommended for almost any individual who cares about how they want to be taken care of later in life. It also applies to those with an income stream and wish to pass down their assets to family members, loved ones and charitable organizations.
Another misconception about estate planning is that assets will be taken care of automatically by the government. This is a risky assumption, but a respected El Dorado Hills, CA estate planning lawyer can explain that the reality is that the government does not always consider a deceased individual's values or preferences once they are in control of their estate. The only way to prevent the government or certain individuals from accessing your assets is to set up a comprehensive estate plan that contains the specific documents addressing the topics and issues that you care about.
What an Estate Planning Lawyer Can Do For You
If you are not sure where to start with your estate planning goals, that's perfectly understandable and reasonable. The role of a lawyer is to provide you legal counsel and recommend next steps based on what you hope to accomplish with your estate plan. They can suggest ways to develop an estate plan that tackles each of your needs.
What Can an Estate Planning Attorney Help You With?
Estate planning attorneys have a lot of different roles and responsibilities when assisting you with creating a will, trust, and many other documents. If you choose to do estate planning with a lawyer from Yee Law Group, we will make your wishes our priority and spend time speaking with you to better understand what exactly you want. The first step to planning your estate will be to set up a consultation.
During your consultation, we will go over how you want to distribute all of your assets after your passing including:
Real estate

Bank accounts

Stocks and bonds

Family heirlooms

Jewelry

Vehicles

+ More
Depending on your family dynamics, your property will be given to your closest of kin if you do not have a will made when you pass. Creating a will does save lots of time, heartache, and even potential conflict for family members upon your passing, though. It eliminates any questions about who you wanted to give property to, and can diminish the fights that may happen between friends or family fighting about different assets.
An estate planning lawyer from Yee Law Group can assist in creating wills and trusts, but they can also create documents that state what you want to happen in case you ever have a medical emergency and cannot make decisions on your own. They will also make sure your remains are handled the way you specify, whether it is being buried somewhere specific with funds you put aside for a burial or if you want to be cremated or buried.
Finally, an estate planning lawyer can even go over specifics of tax and money management that can be taken care of upon your passing. This makes everyone's lives easier and ensures your loved ones are cared for without having the extra stress of dealing with finances when you are no longer there.
Planning Your Appointment
It can be daunting thinking about some of the unpleasant things that estate planning deals with, but our attorneys are professional and will be certain to make the process as easy as possible. All of the conversations we have will be matter of fact and trying to figure out practical solutions to keeping your loved ones safe and taken care of. You should bring any documents that are related to your bank, stocks and bonds, and real estate properties. If you have any questions, give us a call to know exactly how to prepare for your first appointment. We can work through all of the details together when beginning your estate planning. Remember, these are all living documents and can be changed. They are not set in stone unless you choose for them to be.
Contact an estate planning lawyer from Yee Law Group today to get started. We will start with your top priorities and then discuss other options available in estate planning that you might be interested in. Meeting is the first step. Don't hesitate — it is important to have a plan in place so that your loved ones are always cared for.
Legal Assistance Is Available
Consult with a top estate planning lawyer that El Dorado Hills, CA trusts and depends on today by setting up a consultation.
5 Compelling Reasons to Consult an Estate Planning Lawyer in El Dorado Hills, CA
Consulting with an experienced El Dorado Hills, CA estate planning lawyer can be highly valuable if you do not know where to start with estate planning. Estate planning is often an overlooked element in one's financial and personal affairs. Most believe that it's reserved only for the wealthy or the elderly. However, everyone stands to benefit from some degree of estate planning, regardless of age or wealth.
Ensuring Your Final Wishes are Met
Estate planning goes beyond just having a will. It's about making sure your assets are distributed as you desire and ensuring that your loved ones are cared for in your absence. Without proper planning, the state laws will decide how to distribute your assets, which might not align with your wishes. You can depend on a skilled El Dorado Hills estate planning lawyer to guide you through your preferences and interests regarding estate planning goals.
Protecting Your Beneficiaries
If you have young children or adult heirs, you are advised to name them as beneficiaries in your plan. If the heirs are minors, you can determine who will take care of them and ensure that their inheritance is managed appropriately until they come of age. For adult beneficiaries, a well-thought-out plan can prevent any potential squabbles and ensure that they get their rightful inheritance.
Minimizing Your Estate Taxes
One of the more tangible benefits of estate planning is the potential to reduce or even eliminate estate taxes. In the absence of a clear plan, a significant portion of your assets could be consumed by taxes, leaving your beneficiaries with much less than you might have intended. A knowledgeable lawyer can guide you through the process of minimizing your taxes.
Avoiding Lengthy Probate Processes
The probate process can be quite expensive and time-consuming. But with the right estate planning, it's possible to either avoid or expedite the probate procedure. The sooner it's settled, the quicker your loved ones can benefit from their inheritance, and the less money will be spent on unnecessary court and legal fees.
Planning for Incapacity
Making an estate plan does not just concern what happens after you pass away. What if you become seriously ill or incapacitated? Who will make decisions for you, especially concerning your finances and health? Without a proper plan, your loved ones may have to go through a distressing and potentially contentious court process to get legal permission to act on your behalf. By consulting an estate planning lawyer, you can have the necessary directives in place.
By preparing for the future, you offer clarity and protection to those you care about the most. The process might seem overwhelming, but with the right guidance, it becomes straightforward and manageable. The time to act is now. Ensure your wishes are met, safeguard your family's future, and protect your assets. Reach out to a trusted estate planning lawyer in El Dorado Hills today and set the cornerstone for a secured legacy. If you want to have peace of mind as you create your estate plan, contact a trusted El Dorado Hills lawyer such as one from Yee Law Group so you can make the process much smoother.