Common Reasons People Put Off Estate Planning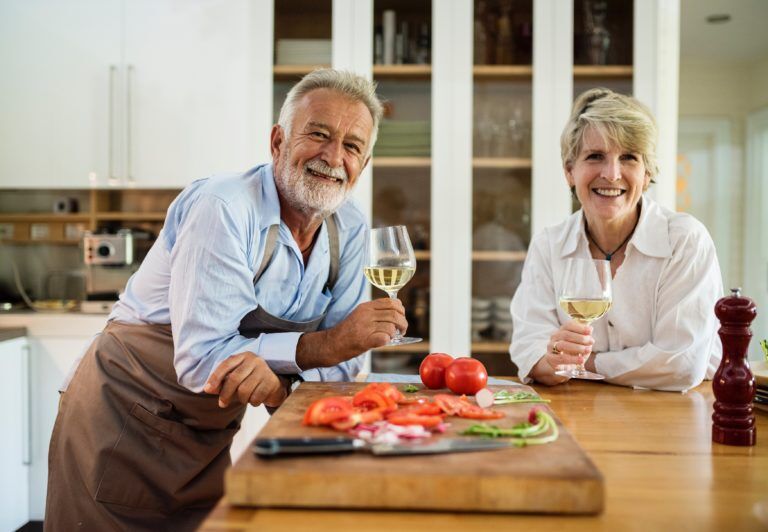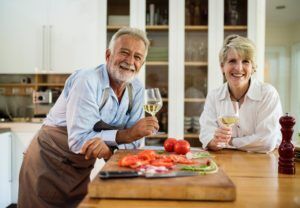 Our Folsom estate lawyer from Yee Law Group, P.C. knows that estate planning is no longer for just the wealthy anymore. It's important for people of all income brackets nowadays. However, despite how essential estate planning is, some people are still reluctant to establish their wills. Waiting too long to create a solid estate plan can come with consequences. With that being said, here are some common reasons why people put off estate planning.
I Don't Want to Think About Death
Your own mortality isn't the most pleasant subject to talk about. That's one of the reasons why some people delay estate planning. They're uncomfortable talking about death and want to put it off as long as possible. However, it's important to remember that avoiding the issue doesn't make it go away. It's best to push through the uncomfortableness of it all for the benefit of your family.
Estate Planning Is too Expensive
Another reason why some people shy away from estate planning is that they believe it's too expensive. It's true that planning your estate does come with costs, but they're well worth it. In fact, there may be more costs for not having a solid estate plan. For example, if you die without a will, your family will definitely have to go through the probate process to get your assets, which can cost thousands of dollars.
Estate Planning Is too Much Work
When you have a full-time job and responsibilities at home, you might not think you have time for anything else, including estate planning. While estate planning does take some work, it's not as painful as many people think. If you hire an experienced estate planning lawyer to help you, he or she will do the legwork for you. Once you provide the proper documents and information during your initial consultation, your lawyer will take care of the rest.
I'm too Young
Many people in their 20s delay estate planning because they believe they're too young to worry about it. The truth of the matter is that you're never too young for an estate plan. Even if you don't have a family or a ton of assets, you should still have an estate plan in place. Life can be unpredictable, and people can die young. If you have an estate plan, you'll know that your assets will go to the right people.
If you delay estate planning for too long, your family could suffer the consequences. Schedule a consultation with a reputable Folsom estate planning lawyer today to discuss your options.
Do People with No Children Need an Estate Plan?
Many people assume that if they do not have children, then they don't need to make an estate plan. The truth is that everyone should have an estate plan. A Folsom, California estate lawyer can explain how having an estate plan can benefit your particular situation. The following is a brief overview of some of the reasons why.

An Estate Plan Can Help You Plan for Your Future
Having an estate plan in place can help a person plan for their future. For example, if a person wants to travel when they retire, an estate plan can help with investments that can generate extra income. An estate plan can also help plan for future health issues by helping set up certain types of insurance and having an advance directive in place. Your Folsom estate lawyer can help you explore all these issues.
An Estate Plan Will Make Sure Your Wishes Are Met
When a person dies without an estate plan in place, their property will pass to their closest heirs based on the laws of the state the decedent lived in. If they did not have children, then the estate could pass to their spouse, parents, or other relatives. However, maybe you want to give your estate to someone other than your closest relative. For example, you may be estranged from your brother but very close to his daughter (your niece). Under the law, your brother would be considered your closest relative and your estate would go to him. Having an estate plan in place would ensure your estate goes to your niece and not your brother.
People with pets should also have an estate plan that can make arrangements for the financial care of their pets when they die. This can ensure the pet's needs are met even when their owner is no longer alive. Ask a Folsom estate lawyer about pet trusts and how they work
An Estate Plan Allows You to Give to Charities and Other Relatives
You may not have children to leave your estate to, but you may have relatives or a favorite charity that you would like to see the benefit by receiving some of your assets. An estate plan can specify who will receive assets or property when you die. A Folsom estate lawyer can advise you on the best estate planning tools to ensure these assets are dispersed the way you want, including charitable trusts, pooled income trusts, or donor-advised funds. Your attorney can set these up so that you can still earn income from the contents of the trust while you are alive.
If a relative you want to leave assets to has a lot of debt and there is concern that creditors may try to attach these assets, your Folsom estate lawyer can set up a trust in such a way that none of these creditors will be able to access these funds.

Reasons You Should Consider an Estate Plan
Our Folsom estate lawyer knows that when you consider creating an estate plan, your first thought might be that it is not for you. Perhaps you are not wealthy or you might not own a lot of property. Even when this is the case, that does not mean you should not have some type of estate plan. If you have any property or assets you want to give your family or friends, having an estate plan is right for you. Or, if you have young children and you want to ensure they are taken care of if you and your spouse pass away, estate planning is right for you. We know that when a person creates an estate plan they are likely to have many questions and will want to talk the process out with someone who understands estate planning and who can guide them to make the decisions that are best for them and their families. That's what our team is here for.
Top Reasons You May Want to Create an Estate Plan
Your Assets Will Already Go Somewhere.

You may never actually have considered this before. If you die, where does all of your stuff go? Can your family just sort through things on their own? If you pass away without a will or trust, you make it so the state cannot decide on your behalf where your assets go. Estate planning quickly overrides this.

You Take Care of Your Children.

Just because you do not have many assets to leave to your children does not mean you can't take care of them. Many children go through foster care or end up with adults their parents never would have chosen to raise them. Avoid these situations altogether and write down who will take care of your children.

Assign Someone to Manage Everything.

Once you begin estate planning, you may realize very quickly how detailed it can get. Appointing a conservator is beneficial precisely for this purpose. They can ensure your wishes are followed through and will manage your estate in a way you want it to be done.

Avoid Family Fights.

Even if all of your family members get along right now, you may be surprised at how quickly things devolve when a loved one passes away. Writing down your wishes and where your assets will go can help ensure family turmoil is avoided.
Things To Consider When Hiring an Estate Lawyer
Their Focus
You should only hire an estate lawyer who can say that this specialty is their focus. For example, when you work with a Yee Law Group attorney, you'll get professionals who specialize in estate planning, so they have the knowledge and skills necessary to address all of your concerns.
Their Experience
Once you know their specialty, ensure they have been around long enough to deal with the death of a client. These individuals will have experience dealing with posthumous issues and can help you navigate any challenging situation.
If They Execute Plans
While some lawyers only help you by drawing up your will, others will ensure that it is executed according to your desires. We at Yee Law Group understand how important it is for you to have your choices carried out posthumously and are happy to ensure that your estate plan is executed correctly.
If They Conduct Reviews
Your Folsom estate lawyer should be willing to conduct reviews of your estate plan. You want to ensure that this is an offering of the person you hire because it ensures that your project stays current and still fits with your life. Additionally, it can help you overcome any litigation changes that would otherwise render your plan unenforceable.
Their Tax Experience
One of the biggest things that plague most people is estate taxes. Therefore, you want to look for an attorney who knows how to work around estate taxes, so they impact your family as little as possible.
What They Create
You have assets, life insurance policies, trusts, and wills. If you want to have all of this information in one location, choose a Folsom estate lawyer that offers comprehensive estate plans. These individuals know which tools and offerings can go into an estate plan and help determine which ones meet your needs.
Their Fees
Most estate lawyers charge a flat rate, so you should figure out what this is. Also, be sure to ask about any additional fees you could incur from using their services. Knowing this information upfront will help you and your family avoid any surprise charges.
Whether They Use Revocable Living Trusts
Using a revocable living trust is one way to get around the probate process. However, for some people, this can interfere with estate taxes. Unfortunately, some lawyers prefer using these because it allows them to make more money, so you need to know your attorney's preferences ahead of time.

7 Documents You May Need for Estate Planning
Working with a Folsom estate lawyer to ensure your wishes are carried out should you become ill, infirm, disabled, or deceased can feel like an overwhelming process. After all, it's an uneasy feeling, planning for your own demise. But it doesn't have to be complicated. Here are the 7 documents you may need for estate planning.
1. A Will
A will is a document that spells out what assets you want delivered to whom, in as much detail as possible. It also names the person or people you want taking care of any children you have, along with a couple of backup choices in case the first is unable to serve.
While you could prepare a will on your own, it's far better to have a Folsom estate lawyer such as Yee Law Group help you create it. That way you can rest assured that it's legally binding and less likely to be broken.
2. A Trust
Trusts are created for a variety of reasons, but most commonly to hold assets for faster distribution to beneficiaries. You should definitely not attempt to create a trust on your own. A Folsom estate lawyer is your safest bet to create an unbreakable trust.
3. A Living Will
Living wills are written instructions to medical personnel about what treatments you do and do not want in case you become seriously ill, disabled, comatose, seriously injured or mentally unstable. These things don't just happen to the elderly; According to the California Department of Transportation, between 2008 and 2017, there were 115,539 serious injuries from car accidents. If those people had no estate plans in place, a lot of legal wrangling could occur between relatives who think they know what the injured party would want. Yee Law Group can help you avoid all that turmoil.
4. A Healthcare Power of Attorney
A healthcare power of attorney lets you choose someone to make medical decisions for you if you're unable to do so. Make sure you choose someone you trust, because your life may be in their hands.
5. Durable Power of Attorney
A durable power of attorney lets someone else make day-to-day decisions for you. For example, your durable power of attorney could draw from your bank account to pay your bills if you are inacpacitated in some way. The fact that it's durable means it's in effect until you die. Your Folsom estate lawyer can help you make the most informed choice for your durable power of attorney.
Creating a Will
When you are considering a will, there may be a few reasons that this is the better option for you. If you want to leave clear instructions on where your property will go, who gets your assets, and who is responsible for taking care of minor children when you pass away, creating a will may be for you. That said, if there is room for interpretation in your will and someone contests a will, it is possible that certain property you intended to go to one person will actually go to another.
Creating a Trust
When you create a trust, this means that you have ownership of your property and assets and can transfer that ownership. This is particularly helpful when you have valuable property that you want to ensure will go directly to the intended recipient upon your death. You may want to speak with your attorney about how creating both a will and trust could be beneficial to you and your beneficiaries.
DOCUMENTS YOU MAY NEED FOR ESTATE PLANNING INFOGRAPHIC

Folsom Estate Law Statistics
According to a 2022 survey by the National Endowment for Financial Education, 67% of Americans do not have an estate plan. This means that over 160 million adults in the US do not have a will, trust, or other estate planning documents.

Determining Whether You Need a Trust or a Will
When you are planning your estate, you want to know that the planning process is in the right hands. This is why you are working with an estate lawyer in Folsom, California. That said, it can be easy to get hung up on some of the smaller details of estate planning and you may be wondering if you should create a trust or a will. It can be easy to think that as long as you have one of these nailed down, then it is better than having nothing. However, creating the wrong type of estate plan can mean that some of your assets or pieces of property are left on the table or that more money is going to go to court fees or other costs that you weren't expecting. Instead of randomly picking how you want to create an estate plan, speak with our attorney to find out which option may be best for you.
Why should you have a will or a trust?
By creating either of these documents, you may be surprised at how much time and money you could save your loved ones after you pass away. Even if you have very little property to pass on, it will make things much more clear when you have written down precisely where you intend for things to go.
To learn more about estate planning, call the Yee Law Group, P.C. today to schedule a consultation with a seasoned Folsom, California estate lawyer.
---
Client Review
"Mike Yee and his team are amazing. They are fast and efficient, but you don't feel rushed at all when meeting with them. Mike in particular is extremely patient, knowledgeable and articulate, and made the whole process as pleasant as writing legal documents can be. Highly recommended."
Gerald Quon