Estate Lawyer Folsom
An Estate Lawyer Folsom Residents Trust Offers Questions to Ask When Choosing Your Executor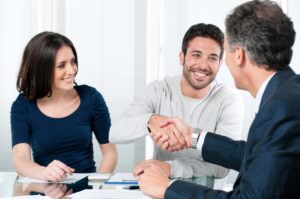 One of the most important aspects of creating a will is choosing an executor. This is the person who will ensure that your final wishes are carried out and close off your financial accounts. That's why you shouldn't appoint just anyone with this job. You should carefully consider who is the best person suited for the job. Here are several questions you should ask yourself when choosing an executor.
Table Of Contents:
Does This Person Respect Your Wishes?
Before you decide to appoint someone as your executor, you should make sure that the person respects your every wish. If someone strongly disagrees with your wishes — for example, leaving money to a certain family member — and you think that he or she won't carry them out, you shouldn't select that person as your executor.
Does This Person Have Enough Time?
Being an executor is a big job and can take many hours out of a person's day. That's why you should ensure the executor you choose actually has the time to fulfill all the duties. If the person works long hours and has a lot of family responsibilities, being an executor might be too much.
Is This Person Organized?
An executor has dozens of tasks to do and mountains of paperwork to shuffle through. If this person isn't very organized, mistakes can easily happen. The person you appoint as your executor should be very organized and detail-oriented.
Is This Person Trustworthy?
The person you choose as your executor is in charge of handling your assets and ensuring your wishes are carried out. That is why it is crucial to select a person you trust 100 percent. If you have any doubts that this person will behave ethically, it is better to choose someone else.
Does This Person Live Nearby?
When you die, your estate will have to be taken care of in your county's probate court. Your executor will have to go to the courthouse to sign paperwork, so it's a good idea to select an executor who lives nearby. Plus, he or she will be able to keep a watchful eye on your property while your estate goes through the probate process.
Will This Person Remain Impartial?
As a Folsom estate lawyer can attest, it is not uncommon for family fights to occur during an estate administration. Some family members may feel like others are unfairly getting more than they are and start arguments. That is why it is important to select an executor who is impartial and won't take sides. He or she should administer the estate based on what is fair for all the beneficiaries.
Let an Estate Lawyer Help
If you ask these questions, you should be able to select an executor much easier. Consider naming an alternative executor in your will in case the original executor can't fulfill the duties. If you have any further questions about choosing an executor, schedule a free consultation with an experienced estate lawyer Folsom clients turn to from Yee Law Group, PC to discuss your concerns.
Why It's Important to Update One's Will (and Possibly One's Executor) After a Divorce
In the aftermath of a terminated marriage, the stresses of adapting to a newly single life can leave important tasks unattended to. It can seem less important, for example, to update one's will than it is to find a new place to live or to construct a new nighttime routine. However, it's important to remember that a will is legally binding, and that in most states, a divorce will alter elements of an estate plan, even if it isn't formally updated. These automatic changes may not be the ones you would have chosen for yourself. As a result, it's important to connect with a Folsom estate lawyer at California's Yee Law Group once you've made the decision to divorce. Rather than allowing a probate court to dictate how your assets should be distributed after your passing, contact an estate lawyer Folsom residents trust to update your will in ways that detail your wishes and preferences in exacting, legally binding ways. Failure to act now may lead to consequences that are best avoided.
Should I Use an Online Will Service?
There are many services that offer online planning. At first glance, they might sound appealing particularly because of their affordability and ease. You might think to yourself that you "know how you want your assets to be divided, so why not draft a will at home?" Before you follow through with such thoughts, and think you don't need a Folsom estate lawyer, be sure to ask yourself the following questions:
Do I understand estate laws in California?

Do I realize the importance of exact/ precise use of grammar?

Do I know that one word can make a difference in a will's interpretation?

Is there any cause for concern regarding litigation?

Is legal accuracy important to me?
If you have thought about these questions, and realize that drafting a will is not as easy as it seems, then you should turn to an estate lawyer in Folsom today. If you are still unsure, consider these factors related to online will planning.
Online Services Offer Little to No Guidance
As you create your will, many questions may arise. These could include:
What is an executor?

Is an executor the same as a guardian?

Who should be an executor?

Can an executor and heir be the same?

What happens if I have been married more than once?

Can I modify my will?
Of course, these questions can be researched on your own. However, finding an answer to them can be difficult. Furthermore, the answers can change depending on the state you are in. Estate law is complicated, and if you don't understand something, your entire estate could be at risk.
Little to No Legal Advice
Every person's estate situation is inherently unique. When an online service is chosen over a trusted estate lawyer in Folsom, the draft will miss a valuable opportunity to get a personal review of their own situation. They might also not get a personal recommended course of action. For example, there are special tax planning incentives that can save an estate thousands of dollars. If you don't hire a lawyer, you might not understand the wide range of benefits available.
Gifting Assets
When you draft a will, you can give assets to specific named heirs. Online services allow users to put anything in this space. It is more common than not for the user to be vague, such as "my special car", but nothing more. This is a perfect opportunity for a dispute to arise. If you gift anything, it is prudent that ample details are included.
The above is just a brief overview of the issues that should be considered when determining whether or not you will utilize an online service over a qualified estate lawyer. If you have any further questions, or would like further clarification about will planning and estate services, you can call Yee Law Group, PC.
When an Ex-Spouse is Named as an Heir
A common scenario: while married, each spouse designates the other as their prime beneficiary but eventually are divorced and one passes away before updating their will. In most states, this chain of events will trigger a probate court to rectify that outdated will by nulling the instructions that leave assets to the ex-spouse. The Court's assumption is that an individual would not wish to bequeath any assets or personal possessions to their former spouse. While this is often true, it begs the question of who will then inherit the gifts that the ex-spouse was originally intended to receive. This is where it can get fuzzy, as the general rule of law states that the closest living relative would then automatically receive the gifts. But in many cases, that may not have been the first choice of the deceased. Perhaps they wished for a sibling to inherit them rather than a child. Or, if there are no children, the deceased may have preferred that a certain niece or nephew or even a charity inherited specific assets. This example illustrates why it is so important to update your will with the help of a Folsom estate lawyer once you've decided to divorce. Unless you explicitly update your will, the Court may distribute your assets in ways you never intended them to be distributed. Similarly, if your estate plan currently names an executor that you'd prefer be replaced (say, your former brother-in-law is currently named as your executor) it's important to make that change now as well.
Additionally, it is possible that though your marriage has ended divorce, you remain on good terms with your former spouse. In reflection of that, an individual may choose to leave their former spouse assets through their will. It may then seem logical to them that therefore there is no need to update their will post-divorce. However, a probate court is unlikely to sway from the law and legal precedence by allowing the former spouse to inherit anything unless the divorce is acknowledged in an updated version of that will. The same rules apply when an ex-spouse is named as the estate's executor. It is always better to make one's final wishes clear with an updated and legally binding will created with the assistance of an experienced Folsom estate lawyer.
Note that as an extension to the above understanding, relatives of an ex-spouse are also automatically removed from the will by a probate court unless provisions are included in an updated will. This includes step-children.
If you've recently decided to divorce, please contact an experienced Folsom estate lawyer at our firm today. We can help to ensure that your updated, legally-binding will properly reflects your wishes and preferences. We look forward to speaking with you.
Can a Power of Attorney Be Successfully Challenged?
A power of attorney for either financial and/or medical decisions is a consequential legal tool. If properly drafted and deemed ultimately enforceable, a power of attorney designation grants an individual legal authority to act as an agent on behalf of another who is either incapacitated or otherwise legally incapable of making decisions on their own. It is important to take great care when making a power of attorney designation because if this designation authority is ever required, the agent's decision-making power will be enforceable in court.
With that said, there are times when a power of attorney designation may be successfully challenged. Anyone seeking to challenge a power of attorney's authority may benefit from speaking with an experienced estate lawyer in Folsom from Yee Law Group. Each state handles power of attorney challenges in somewhat different ways. As a result, it is important to speak with an estate lawyer in Folsom who practices in the state that is relevant to your specific situation.
Challenging a Power of Attorney
When an individual serves as a power of attorney agent on behalf of another, that individual is charged with a legal duty to act in the best interests of the other. Practically speaking, this means that if a power of attorney agent takes advantage of the "principal" individual (who has been incapacitated or is otherwise legally prevented from making certain decisions on their own) or otherwise fails to act in the principal's best interests, that agent's legal authority could potentially be successfully challenged.
It is also possible to challenge the legal enforceability of a power of attorney designation if the agent was named by the principal when the principal was under duress, being coerced or was otherwise prevented from making a legally binding contractual decision of this nature. If this situation may apply to you or a loved one, please consider speaking with an attorney about challenging existing power of attorney documentation.
If you have named a power of attorney and remain legally capable of doing so, you may work with an estate lawyer in Folsom to revoke this designation. This process is generally far simpler and more straightforward than revoking authority already granted to an agent currently exercising his or her position. In general, you may revoke a designation for any reason if a named agent is not already acting on your behalf and you remain legally competent in the eyes of the court.
Legal Guidance Is Available
If you have questions about power of attorney documentation generally or challenging power of attorney designations specifically, please consider connecting with our firm at your earliest possible convenience. Once we learn more about your situation, we will be able to advise you of your legal options and lend both guidance and support to any legal actions you may be eligible to pursue. It is important to note that speaking with an estate lawyer in Folsom from Yee Law Group does not commit you to taking legal action. So even if you simply want to clarify your situation, our firm is here to help. We look forward to speaking with you.
Client Review

"Michael Yee and his staff were great at helping us set up our living trust . They were very professional , knowledgeable and helpful with all our questions and made the whole process very comfortable and easy . It only took 2 weeks to complete the whole process . I highly recommend their services and strongly encourage anyone seeking legal services to contact them."
S Singh