Probate Lawyer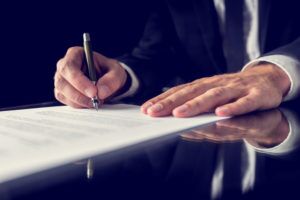 An experienced probate lawyer Folsom, CA residents call understands that in legal issues regarding probate matters, clients are usually grieving from the loss of a loved one. Each and every Folsom probate lawyer from Yee Law Group, P.C. is sensitive to a client's emotional loss during this time. We are also aware that there may be acrimonious feelings between heirs of the deceased's estate which can compound the difficulty involved in the probate process.
Finding the Right Probate Lawyer
It may seem like having any probate lawyer will help. However, it is important that you are working with someone who is compassionate and understands that creating these types of documents may be hard for you. They can help you design a comprehensive estate plan and ensure everything is finalized before submitting the paperwork.
What Does a Probate Lawyer Do?
When a person draws up a will, they are required to appoint someone as executor of their estate. The executor is responsible for overseeing the estate and disposition of any property and possessions after the person dies. This includes ensuring heirs receive the assets or property that is left to them, paying off the debts and taxes of the estate, and carrying out any other wishes of the deceased person. This process is referred to as probate and must be done under the auspices of the court.
A probate lawyer, sometimes referred to as an estate lawyer, assists the person who has been named as the executor of an estate through the probate process. The first thing a probate lawyer Folsom clients recommend will do is file a petition for probate in the county in which the deceased person lived. There may be other documentation filed as well. Shortly after this filing, the court will approve the executor appointment as long as there are no objections from any other qualified parties.
Some of the legal issues that a probate lawyer can help an executor address include:
Identifying and securing all of the assets and property of the deceased

Appraisals of all of the estate's property

Collection of life insurance policies

Filing all required documentation with the courts

Overseeing all retirement accounts and/or pensions

Overseeing all estate property sales

Negotiating settlements between beneficiaries of the estate

Addressing all estate and income tax issues
A Folsom probate lawyer can help you determine which assets you have⁠—your money, your property⁠—and how you want to distribute assets among others before you pass away and after you pass away. While it is important for them to know what your goals are when it comes to estate planning, they can also help you with local laws and ordinances regarding your estate. This can be particularly helpful when you want to avoid beneficiaries or people you may choose to leave out of your will from contesting it.
Further, instead of simply helping create an estate plan for after you die, you may also wish to have documents in place that specify what kind of care you want in the event that you become mentally or physically incapacitated. It can be helpful for your attorney to walk you through different documents, like a power of attorney document or a living will, and discuss the benefits that each document has. Your attorney will also be able to discuss the different laws in place and explain why a will or a trust may be more beneficial to you and your heirs in certain circumstances. This can set you up for success even before finishing your end-of-life documents.

What if a Person Dies Without a Will?
An experienced probate lawyer Folsom offers knows that when a person dies without a will in California, this is referred to as intestate. Under the law, the deceased person's property and possessions would go to their spouse if they were married at the time of their death. If they were not married then the following succession would take place:
Children (or grandchildren if no living children)

Parents

Siblings (or siblings' children if siblings are not living)

Grandparents

Aunts and uncles (or their children)
If there are no cousins, then the court will divide the proceeds of the estate equally among anyone it deems next of kin.
Estate Assets versus Non-Estate Assets
When a person dies, they leave behind certain assets. These are the belongings the beneficiaries will receive. But not every piece of property the decedent owned will have to go through probate.
What is probate?
Probate is the process by which the assets and liabilities of the decedent are paid. The property the decedent owned is called the estate. This is everything from cars and houses to bank accounts and family heirlooms.
Generally, a will is used to guide the personal representative on how to distribute assets and property after all debts have been paid. Probate can be a time consuming and sometimes costly endeavor.
What are estate assets?
Estate assets are simply the assets and other property that are part of the estate. The assets can range from vehicles and houses to furniture and pictures. All estate assets must be processed through probate. If an individual dies with lots of debt, some of these assets could be sold off to pay back the debts.
What are non-estate assets?
Non-estate assets are assets that don't have to go through the probate process. As a result, if the decedent died with debt, these assets could not be sold to help pay off the debt. These non-estate assets immediately become the property of the heir.
In order to designate an asset as a non-estate asset, it takes more than simply saying you don't want an asset to be part of probate. In order to make an asset a non-estate asset, the decedent would have to make this designation prior to their death.
When thinking of examples of non-estate assets, think generally about bank accounts with payable on death designations. These are commonly found on IRA and 401(k) accounts where beneficiaries can be noted.
In addition to specific items being kept out of probate by individual designation, trusts can also avoid probate. Trusts are one of the best ways to avoid probate for all items. If an asset is owned by or titled in the name of the trust, that asset is a non-estate asset and avoid probate altogether. Using trusts, everything from vehicles to pictures can be passed onto the decedent's beneficiaries without the need for probate.
Grounds to Contest a Will
A will is a legal tool that can be used, in addition to other tools, to establish the terms of the distribution of an estate. Although many heirs will be satisfied with the terms laid out by the decedent, some will feel upset with what the will says or believes it does not accurately reflect their true wishes. When a situation like this arises, a will contest can occur.
Will Contest in California
As a probate lawyer in Folsom would help you to understand, a will contest is a type of civil lawsuit that seeks to invalidate the decedent's will. Before you can contest a will, you must have legal grounds to do so. This means that you must have been affected by the outcome of the case. In other words, you must be an heir or beneficiary named in the current will, a prior will, or set to inherit under intestacy laws of the state. Intestacy laws generally only apply when there is no will at the time of a person's death.
Grounds to Contest a Will
To contest a will, you must have valid grounds. In general, you will also need a probate lawyer in Folsom to help you. Some grounds include:
There Were a Lack of Observed Required Formalities During the Drafting of the Will – A will must be drafted, signed, and executed according to California laws. For example, the testator (person who drafted the will) must have signed the will before no less than two witnesses who must have also signed the will. If a Folsom probate lawyer can demonstrate the will was not executed according to the laws and rules of the state, a court may find the will invalid. That being said, it is certainly possible for the court to review all the details and information and choose to enforce the current terms – even if there were missing formalities.
The Testator Lacked the Capacity to Draft a Will – Testamentary capacity is a legal term that refers to the testator's ability to comprehend their actions during the creation of the will. The must also understand the value of their assets and how they are to be distributed under the terms of the will. If they lacked the capacity to do so, the will may be deemed invallid. For example, if the testator had dementia at the time the will was drafted, the court may consider the will to be invalid.
The Terms of the Will Were the Product of Undue Influence – When the testator was in some way influenced by another person who were exerting pressure onto them, the will may be invalid. Influence is generally more than threatening or nagging, rather, it is considered to be some sort of extreme pressure that leads a person into creating the will according to the influencers wishes rather than their own.
A Folsom Probate Lawyer for Contesting a Will
It is prudent that a will is properly executed and encapsulates your wishes. If you are concerned about whether or not your current estate plan does this, you should consult an estate planning lawyer. On the other hand, if you are the heir or beneficiary of a will and would like to contest a will, call a probate lawyer in Folsom from Yee Law Group, PC.
Finding the Folsom Probate Lawyer Right For Your Situation
When you are creating an end-of-life document, you should retain the services of a trusted Folsom, probate lawyer. They can be extremely helpful as you are determining what you want to happen to your estate and your affairs.
A trust and a will do not always perform the same duties, so having a probate lawyer Folsom knows on your side as you draft and complete your documents can help you determine how you want to proceed. Before choosing an attorney, it is helpful to speak with them face to face so that you feel as comfortable as possible with them. This is important because you will be working closely with them on something important and intimate.
Do you still have questions?
Losing a loved one is one of the most challenging times in a person's life. Dealing with the complexities of what is and what is not an estate asset can be simply overwhelming. When you need a Folsom probate lawyer you can trust, the Yee Law Group can help.
Our skilled probate lawyer in Folsom can quickly determine for you what assets must be probated and what assets do not. Spending this time with us while we get to know you and your situation can save you in the long run by helping you avoid probate. Even if there are assets that must be probated, our experience can help you save time and money and allow you to focus on what matters during this challenging time – your family.
Contact our probate lawyer in Folsom today to ask more questions about probate and to start the process.
Contact a Probate Lawyer Folsom Residents Trust Today
If you need legal advice regarding any probate or estate planning issues, contact a skilled probate lawyer in Folsom. Yee Law Group, P.C. offers more than 40 years of combined legal experience that spans the globe.
Call us to speak with a probate lawyer Folsom provides at 916-927-9001 for a free consultation.
---
Probate Law FAQ's
After the death of a loved one, many people find themselves in need of a probate attorney. A probate lawyer in Folsom is an attorney who specializes in handling the legal affairs of a deceased person. This can include helping to settle the estate and distributing assets to beneficiaries.
Probate lawyers can help you find out if someone has died without a will, help you get through the often complicated process of probate, and assist with settling an estate. Below are some common questions about probate lawyers from the Yee Law Group, P.C. that might help answer some of your concerns:
What is probate?
Probate is the legal process of proving a will. It is also the process of distributing your property according to the terms of your will, as well as any other applicable laws.
What does a probate lawyer do?
A probate lawyer in Folsom will handle the legal aspects of settling an estate, including the distribution of assets according to state law and court orders. This means they will make sure everything is done in accordance with the law and that everyone gets what they are entitled to receive from an estate. They may also be called upon to provide guidance when it comes to taxes or other financial matters related to settling an estate.
What happens during a probate court proceeding?
During a probate court proceeding, you must show that you have authority to be in charge of your deceased loved one's affairs, as well as prove that you have been granted legal power by the court to take care of everything related to their estate. This includes collecting assets and paying debts owed by them. You may also need to identify who should receive what assets after all debts are paid off by selling off those assets. If there isn't enough money left over after these debts are paid off, then those remaining assets may be distributed evenly among those who would have inherited them if they had been still alive at the time of their death instead of going through probate court proceedings at all.
How long does probate take?
Probate can take anywhere from a few months to several years, depending on the complexity of the estate and how many heirs there are. If there are no disputes among the heirs or among creditors, it may go smoothly. However, if there are disputes or if there is a complex situation (such as multiple beneficiaries), it can take longer.
Why should I hire a probate attorney?
Probate is a process that involves the distribution of a deceased person's assets. The court oversees this process, and probate attorneys are qualified to handle it.
How long does it take to get a will probated?
There is no set time frame for how long it takes to get a will probated. It depends on how complicated the situation is and how quickly the executor can settle things with creditors and family members.
How much does it cost to have estate planning documents drafted?
The cost of estate planning depends on where you live, the complexity of your situation, and whether you are using an attorney or an online service. A probate lawyer in Folsom from the Yee Law Group, P.C. usually charges in hourly increments or by the project.
---
Client Review
"Mike Yee and his team are amazing. They are fast and efficient, but you don't feel rushed at all when meeting with them. Mike in particular is extremely patient, knowledgeable and articulate, and made the whole process as pleasant as writing legal documents can be. Highly recommended."
Gerald Quon