Business Succession Planning Lawyer Sacramento, CA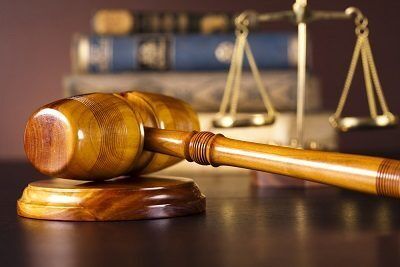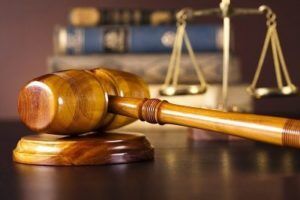 A Business Succession Lawyer Sacramento, CA Trusts Discusses Issues Every Business May Face
At Yee Law Group, PC we have been offering legal advice and counsel regarding business succession planning for decades. Guided by a thorough understanding of matters such as business law, taxation, and probate law, we help clients find personalized solutions to wealth-transfers.
If you have a business or business interests, it's important to consider what will happen to these assets if you become incapacitated or pass away. Regardless of your participation in the overall operation, business succession planning should be an integral part of your estate plan. By taking it into consideration you may protect you and your beneficiaries' total wealth.
The Importance of a Business Succession Plan
In the U.S., a majority of businesses are family owned. These range from large enterprises to small single-shop operations. Regardless of how big or small a business is, tax implications and other consequences could occur during a succession transfer. You may avoid these hurdles by having an individually crafted plan for the easy transfer of your business to a partner, family member, third party, or other business entity.
Although you can create this plan on your own, a lawyer may consider the current structure such as LLC, corporation, sole proprietorship, or limited partnership. He or she may also discuss any specific objectives and review documentation to ensure everything is in the right place. A business succession lawyer such as Yee Law Group, PC might help you to:
Significantly reduce or eliminate estate taxes

Avoid probate or lengthy disputes

Establish a monetary value for the business

Determine who will operate the business

Structure the business to be an entity that suits your needs and protects your wealth

Consider financial interests of heirs not involved in the business

Provide for the transfer of your interests to those involved in the business

Prevent the sale of a family member's interest to a person not related to the family

Develop further planning to resolve disputes

Provide for transfer costs, taxes, and other expenditures

Restructure responsibilities and positions
If you think your business requires any of the aforementioned, please contact Yee Law Group, PC today to discuss your succession concerns.
Coordinating the Right Business Success Planning
Yee Law Group, PC provides flexible and practical business succession advice based upon the characteristics of the operation, goals, and any special personal circumstances. We work closely with each client and any third party financial professionals to develop a seamless, integrated business succession plan. We identify and consider important business factors, such as buy-sell agreements, voting trusts, and future changes in ownership. Our lawyers may also ensure any current trust or testamentary instruments support the plan for a smooth transfer of assets and control.
The sooner you start to plan for the transfer of your business, the better you can anticipate and avoid potential disputes. To find out how you can benefit from business succession planning, please contact Yee Law Group, PC today.
Can a Business Succession Lawyer Help with a Business Divorce?
If your business gets to a point where you and the other partners fail to get along, the dissolution of your business can be as emotional as a divorce in family court. When you first enter into a business, you form an entity to limit your liability and save money on taxes. These advantageous benefits disappear when you decide to dissolve the business, but your liabilities will not.
Under the law, when you no longer do business or decide to terminate the business entity, you need to go through the process of dissolution that will be the formal end of the business entity. This process can be voluntary or involuntary, contested or agreed. Because the law mandates the dissolution of your business, and liability may be present after dissolution, it is very important to develop a comprehensive exit strategy, especially if one or more partners contest the dissolution.
Types of Dissolution
There are a few types of dissolution, some already mentioned above, which include voluntary dissolution, involuntary dissolution, agreed dissolution, or contested dissolution.
Voluntary dissolution occurs when the members, partners, or shareholders vote to dissolve the business.

Involuntary dissolution occurs when the state or court orders the dissolution of your business.

Agreed dissolution occurs when a majority of the members, shareholders or partners agree to dissolve the business.

Contested dissolution occurs when some partners, members, or shareholders want to dissolve the business but others don't feel the same way.
Overview of the Dissolution Process
The state your business is located in will have laws that dictate the dissolution process for the various types of business entities. The typical process is as follows:
The first step in the dissolution process is to have a vote amongst the members, partners or shareholders, to initiate the process of dissolution.

The second step includes filing a certificate of dissolution with the state.

Third, a final tax return must be filed for the business, prior to it being terminated. Tax obligations may persist after dissolution.

Fourth, all creditors of the business must be notified that it is dissolving and settle all claims with them.

Lastly, business assets must be distributed or sold and assigned in proportion to the business owners based on their respective percentage of ownership.
This is just a general overview of the dissolution process. Depending on what type of business you operate, there may be other laws or regulations that you must follow. A business succession lawyer in Sacramento, CA can offer guidance in your particular situation. However, it is important to note that dissolving businesses usually run into issues when they fail to notify creditors of the dissolution. If you fail to notify creditors about the dissolution of your business, they can quite possibly sue you even after the business is dissolved.
Why You Should Consider Succession Planning
There are a number of reasons to consider the future of your family business. However, planning should be done early on rather than waiting until retirement or after becoming diagnosed with an illness. This is because even young business owners are susceptible to unforeseeable circumstances, include disability, incapacitation, or death. When you engage in business succession planning in Sacramento, CA, you can feel confident in knowing the business will be taken care of.
A few reasons to consider business succession planning are:
To ensure, with certainty, that your business will continue after your retirement or death;

To supply you with income after retirement; or,

To pass down your business to your heirs.
Business succession planning takes time, but by investing your time into the planning process, you can feel confident in knowing the successor will be committed, competent, and able to manage your company.
The Benefits of Business Succession Planning
There are so many benefits to planning out the succession of your business. Besides the certainty and security of knowing what will happen with your company, there are several more advantage to business succession planning. Some include:
You Can Maintain Control – A business succession plan will give you, the owner, a certain level of control of the company until you are comfortable with the current management and ready to turn it over to your named heir.
You Can Receive Income – If you get started early on, your planning can help you to secure income for your retirement.
Reduce Your Taxes – With the right business succession plan, your estate taxes could be reduced. Furthermore, it is possible to give your business as a gift which would remove all or some of the value of the business from your estate.
Business Succession Plans Are Flexible – These plans give you the ability to consider different options about your business and find one that may be best for its growth and sustainability. A business succession plan also allows changes, or alterations, to be made if any circumstances change.
Family Drama May Be Reduced – When there is no business succession plan in place, or solid estate plan, it is possible for family conflict to occur. This is likely the last thing that you want. By creating a business succession plan, the role of every heir can be explicitly stated; thereby, potentially saving you and all those involved from a dispute.
If you would like to get started on business succession planning, please call Yee Law Group for a complimentary consultation with a business succession lawyer.
Contact our Skilled Sacramento, CA Business Succession Lawyer for Assistance
Running is complex in nature. If your business is on the brink of dissolving or you would like to begin business succession arrangements, you should contact an experienced business succession lawyer Sacramento, CA clients recommend from Yee Law Group, PC who will be able to advise you of the most efficient way to dissolve your business, assist you in dealing with the partners, members, or shareholders, and give you peace of mind knowing that all of the liabilities of the business will be taken care of.
Tips For Navigating Business Succession
As a Sacramento, CA business succession planning lawyer knows, it can be a difficult process to go through and finalize. Whether you are passing on your business to a family member, selling it to a partner, or transitioning to new leadership, it is essential to ensure a smooth and successful transition. In this article, we present four essential tips to help you navigate the complex journey of business succession.
Plan Ahead for a Seamless Transition
Business succession plans should be addressed well in advance. Start by identifying potential successors and evaluating their skills, qualifications, and commitment to the business. It is crucial to involve them in the decision-making process and gradually delegate responsibilities, allowing them to gain experience and knowledge about the business operations. Develop a comprehensive succession plan that outlines the timeline, roles and responsibilities, and the transfer of ownership or management. Consider seeking professional advice from legal and financial experts to ensure compliance with relevant laws and optimize tax implications. Regularly review and update your plan to adapt to changing circumstances and business needs.
Nurture and Develop Future Leaders
If you want to find a strong successor to lead your business, invest in the leadership and growth of your employees. Identify key employees who exhibit leadership qualities and invest in their professional development through training, mentorship, and exposure to different aspects of the business. Encourage them to expand their skills and knowledge by participating in relevant industry conferences, workshops, and networking events. By investing in your future leaders, you not only enhance their capabilities but also instill a sense of loyalty and commitment to the business. This will facilitate a smoother transition, as they will be better equipped to handle the challenges and responsibilities that come with leading the organization.
Communicate Transparently and Manage Expectations
Open and transparent communication is vital throughout the business succession process. Clearly communicate your intentions, plans, and timeline to all stakeholders, including employees, partners, and family members. A business succession planning lawyer will suggest that you should identify any concerns that they may have and work to develop solutions for them. Managing expectations is crucial to minimize conflicts and maintain a positive work environment. If you are transitioning the business to a family member, set clear expectations regarding their role, responsibilities, and performance expectations. Similarly, if you are selling the business, provide prospective buyers with accurate and transparent information to facilitate a smooth negotiation and transition process.
Seek Professional Guidance and Support
Navigating business succession can be complex and emotionally challenging. To ensure a successful transition, consider seeking professional guidance and support. Engage the services of experienced attorneys, accountants, and business consultants who specialize in business succession planning. They can give you important advice and help you understand and navigate any obstacles. Additionally, consider joining industry associations or networks where you can connect with other business owners who have undergone successful successions. Learning from their experiences and gaining insights can prove invaluable in making informed decisions and avoiding common pitfalls.
Business succession is a significant milestone that requires careful planning, nurturing future leaders, transparent communication, and professional guidance. By following these four essential tips, you can increase the likelihood of a successful transition and ensure the long-term sustainability of your business. Plan your succession strategies and approaches early seeking the help of a competent business succession planning lawyer like one from Yee Law Group, PC.
Client Review

"I highly recommend the Yee Law Group. They are very professional and knowledgeable and I have always had a good experience working with their attorneys and staff. They have earned my trust and confidence for my future needs as well. Great job guys!"
Kenneth Guy