Roseville Estate Planning Lawyer
Estate Planning Lawyer Roseville CA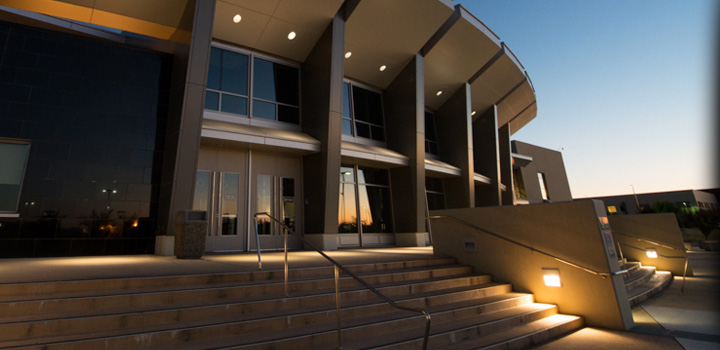 Individuals who are searching for an estate planning lawyer in Roseville, CA trusts might already know that estate planning can be very complicated. It is common for individuals to feel a great deal of pressure to make the best possible decisions for how their property should be passed along and inherited by remaining relatives. At Yee Law Group, P.C., we know that estate planning can seem very stressful at first. Working with a top estate planning lawyer in Roseville, California residents recommend is one way of simplifying the process and making sure that you are leaving your estate in the right hands.
Have you created an estate plan? Not just a will (or perhaps not even a will, yet) but a comprehensive estate plan? Is any estate plan documentation that you've drafted complete and up-to-date? If the answer to any of these questions is "No," it is time to connect with the experienced estate planning team at Yee Law Group Inc..
Every day that goes by without a comprehensive and current estate plan in place is a day that you risk two primary negative consequences in the event that something should happen to you. First, you risk unnecessarily burdening your loved ones with the process of trying to discern your wishes if you have not clearly articulated them. They may also be subjected to unnecessary legal challenges, taxation, and other stresses as a result of your incomplete, outdated, or non-existent estate plan. Second, you risk the reality that should you become incapacitated by illness or injury or should you pass away, that your wishes will not be carried out as they should.
Our Roseville, CA estate planning lawyer team has the knowledge and experience required to assist our clients with the estate planning process in efficient and effective ways. We understand that you have no interest in taking one minute longer than necessary to draft and update your estate plan. We also understand that you deserve to have a comprehensive plan in place that will protect your interests and make things as easy as possible for your loved ones if you should become incapacitated and/or when you should die. Our approach to representation reflects both of these realities.
Table Of Contents:
Why Not Just Draft an Estate Plan on Your Own?
Nowadays, there is no shortage of estate planning documentation templates online. Some of these templates are free and some are even provided courtesy of state agencies. The primary challenge associated with "simply" drafting an estate plan on your own is this: the stakes. What you're dealing with when you draft an estate plan includes how your assets will be distributed after your death, who will look after your minor children if you die young, who will care for your pets if you are incapacitated or pass away, what your end-of-life care will consist of, who can access your digital accounts if you're incapacitated or dead, etc. Do you really want to risk making mistakes or omissions on this paperwork that could influence the stakes of these critically important issues?
There are times when it makes all the sense in the world to do something on your own in order to save money and time. Estate planning is not one of those times.
Planning Your Estate
Planning your estate can serve as a unique challenge due to the emotional obstacles one must overcome in order to make informed decisions. Thankfully, the team at Yee Law Group, P.C. is here to help you every step of the way.
Working with an experienced Roseville, California estate planning lawyer in order to create a detailed estate plan can give you peace of mind that your wishes are accurately documented and that because they are legally enforceable, they will ultimately be respected. Additionally, you will be able to rest easier knowing your family will be protected when you can no longer be there for them physically. Before you begin your estate planning process, let us help you navigate some basics. Should you have any questions as you read this material, please consider writing them down so that our team can go over them with you when you come in for a consultation.
When You Should Hire An Estate Planning Attorney
You Reach Adulthood
Your estate plan should involve more than just a will or trust. It should also include legal, medical and financial powers of attorney if you are incapacitated. It may also include information about your funeral or how you want your remains treated. Therefore, you don't always need assets to make an estate plan worthwhile.
When you become an adult, you are legally allowed to enter into contracts. Therefore, you cannot write a legal will before you turn 18 years of age. At this point, you may choose to consult an estate planning lawyer in Roseville, CA about a will or estate plan. A legally binding document is the only way your loved ones know what you want to be done with your assets, at your funeral or with your medical care if you are incapacitated.
There Is Dissention in Your Family
If you have multiple possible heirs or you have individuals you want to leave out of your estate plan or asset distribution, you need to work with an estate planning law firm, such as the Yee Law Group. These professionals can clearly record your assets and which beneficiaries will receive them. They can also help you choose an executor or trustees who have no personal attachment to any member of the family and can distribute the assets without bias.
You Have Accumulated Assets
Each state has specific laws regarding estates and how they are distributed or taxed after your death if you don't have a will or other documentation. Therefore, when you start accumulating assets, you should seek the counsel of an estate planning attorney. These individuals can help you keep track of your assets and identify who should receive them when you are no longer alive.
Working with an estate planning lawyer in Roseville, CA can also protect your assets from improper distribution. In addition, your estate can receive legal challenges that are easier to fight with proper estate planning.
You Have Children
The attorneys at the Yee Law Group can tell you that it is vital that you name guardians for your children. Therefore, when you start having children, you need to start working with an estate planning lawyer.
You are responsible for the physical, emotional and religious upbringing of your children. However, if you are ever incapacitated or if you die before they become legal adults, your children will need new guardians. You don't want the state to decide who gets to care for your children. Therefore, you should discuss guardianship with individuals you trust who have the same values and adequate finances to care for your children. Get their consent. Then, you should meet with your estate planning attorney.
Common Roseville CA Estate Planning Documents
Yee Law Group, P.C. is a trusted estate planning firm serving clients in Roseville, California. When it comes to estate planning, we understand the importance of creating comprehensive legal documents tailored to your unique circumstances. Our experienced attorneys can assist you in preparing the following common estate planning documents:
Last Will and Testament: A will outlines how you want your assets distributed after your passing. It also allows you to name guardians for minor children and appoint an executor to manage the administration of your estate.
Revocable Living Trust: This document enables you to transfer your assets into a trust during your lifetime and designate beneficiaries who will receive those assets upon your death. A living trust helps avoid probate and allows for efficient asset management during your lifetime.
Advance Healthcare Directive: An advance healthcare directive designates a trusted individual to make medical decisions on your behalf if you become incapacitated. It also allows you to specify your preferences regarding medical treatment and end-of-life care.
Durable Power of Attorney: With a durable power of attorney, you appoint someone to handle your financial and legal affairs if you become unable to do so yourself. This person, known as your agent or attorney-in-fact, can manage your assets, pay bills, and make financial decisions on your behalf.
Beneficiary Designations: Certain assets, such as life insurance policies, retirement accounts, and payable-on-death bank accounts, allow you to designate beneficiaries directly. Ensuring these designations are up to date is crucial to ensure a smooth transfer of assets.
At Yee Law Group, P.C., we provide personalized estate planning services to protect your assets, minimize taxes, and ensure your wishes are carried out. Contact us today at [phone number] to schedule a consultation and take the first step in securing your family's future. Schedule a consultation with Yee Law Group, P.C. today and let our experienced estate planning attorneys help you protect your assets and provide for your loved ones.
Roseville Estate Planning Law Infographic
How To Prepare for an Appointment With an Estate Planning Lawyer
You are never too young or old to start estate planning. Even though it may sound morbid to think about your own death, it's important to have plans in place for how you want your assets to be distributed once you're gone. It's also vital to have health care agents in place in case you become incapacitated. Here are some tips for preparing for your visit with an estate planning lawyer in Roseville, CA such as Yee Law Group.
A List of Your Assets
To know what you're going to give away, you need to know what you've got first. Make sure you include all your assets, including cash, investments like stocks and bonds, collections, pets, businesses and insurance policies. Bring copies of your most recent bank statement, stock certificates, business agreements, pre-marital or divorce agreements, life insurance policies, and current estate planning documents with you. 
How You Want Your Assets Distributed
Do you want to leave your antique glass collection to a friend who collects the same kind? Custody of your pet hamster to your next door neighbor? Half of your estate to Big Brothers, Big Sisters? All of these considerations will need to go into your estate planning. Include family, friends, and charities in your estate planning, in great detail, to ensure your assets are passed down to those you designate. If you were to die without a will, the court would decide on the distribution of your assets.
The Names of Your Executor and Health Care Agent
The executor of your estate is the person who will ensure debts and taxes are paid and assets are distributed according to your wishes. This person needs to be good with money, level-headed, and committed to your fiduciary needs. If nobody in your immediate circle fits the bill, you can designate an estate planning lawyer in Roseville, CA such as Yee Law Group to execute your estate
Having a health care agent ensures your wishes are carried out in the case of severe illness, disability, or infirmity. Those wishes can include the heartbreaking decision of whether to "pull the plug." Make sure you discuss your wishes in detail with your chosen health care agent. You are trusting that person with your life.
Using these simple tips to help you prepare for meeting with an estate planning lawyer in Roseville, CA can make the process of estate planning go smoothly. Once your wishes are expressed through a will, trust, living will and health care proxy, you can rest easy, knowing you've done your best both for yourself and your beneficiaries.
Choosing an Executor is an Important Estate Planning Step
You may think that simply creating an estate plan ensures anyone can carry out the terms of your will and oversee estate administration. However, do not leave these important duties to chance.
What Does an Executor Do?
The executor of your estate will be responsible for a variety of things after you pass, all of which are crucial for the estate administration process. Depending on the complexity and size of your estate, an executor could spend weeks or years handling probate and carrying out your terms. In California, all wills are not required to go through a full probate process. Because individual requirements vary based on the unique circumstances of each estate, working with an estate planning lawyer in Roseville, CA, is a good idea. The attorneys at Yee Law Group, P.C. are experienced in estate planning and can provide knowledgeable and friendly guidance.
While the duties will vary, you can expect your executor's responsibilities to include some or all of the following:
Locating and submitting the will to probate court

Obtaining copies of the death certificate

Notifying banks and other creditors

Paying necessary debts and taxes

Communicating with beneficiaries

Distributing assets
Why Should You Designate an Executor?
If you do not name an executor to handle administration, one will be appointed by the court. There is a hierarchical order to whom the court usually considers for the role of executor, with higher consideration for certain surviving family members and people who have been named beneficiaries. However, because this role is so important and involves an incredible amount of responsibility, it may be preferable for you to make the decision because a court will not know the details of any relationship dynamics. You are the person most capable of appointing your executor, and an estate planning lawyer in Roseville, CA, can help you make this choice official in your will.
Who Should You Choose as Executor?
There are multiple factors to consider when deciding who to name. Family members and friends are contenders if they exhibit the appropriate qualities and you anticipate that they will have the time and inclination to fulfill the duties. An executor should be:
Loyal

Organized

Trustworthy

Impartial

Dependable
You want your executor to handle your estate adeptly, and be trusted to follow the terms you've set in your will. To include your named executor in your will, reach out to Yee Law Group, P.C., and speak with an estate planning lawyer in Roseville, CA.
The Cost of Dying
No one wants to think about dying. However, you may be surprised to find out just how expensive that can be. Some of the expenses are any final medical costs you may have before passing, reserving a funeral home, burial fees, and even service fees. Instead of leaving your loved ones to pay the costs of all of these, you can create an estate plan that sets money aside to be used for these purposes.
Common Myths About Estate Planning
There are still many myths about estate planning, and believing those myths can lead to costly mistakes. Here are a few misconceptions that an estate planning lawyer in Roseville, CA doesn't want you to believe:
If You Don't Have a Big Estate, Planning Isn't Necessary:

If you have a small estate, you won't require a complex will or trust. However, that doesn't mean you shouldn't do any planning at all. If you have any assets, you want to make sure they go to the right people after you're gone. Additionally, if you have minor children, it's important to have an estate plan in place so that you can state who you want to take care of them if you should die suddenly.
You Can Be Too Young for an Estate Plan:

The truth is that you're never too young to have an estate in place. When you're young, it's of course unpleasant to think about death, but it's important to be prepared for the unexpected. With a proper plan in place, you will have a peace of mind knowing your assets will go to the right people and your final wishes will be carried out.
You Can Just Draft an Estate Plan Yourself:

At first, it can be tempting to draft your own will on a DIY will service online. However, it's important to understand that wills are complicated documents that may contain language that the average person doesn't understand. Although you can initially save money by creating a will on your own, you could end up paying more in the long run. It's best to leave it up to an experienced estate planning lawyer in Roseville, CA.
Once You Create an Estate Plan, That's It:

Some people create estate plans and think they never have to think about them again. However, it's critical to review your estate plan periodically and make changes when necessary. For example, you need to make changes every time you experience a major life event, such as a divorce or birth of a child.

I Have to Treat My Kids Equally:

Another common misconception is that you have to give the same amount of assets to each of your children. However, it isn't necessarily the best idea to always do that. For example, one struggles more financially than the others, you may consider giving him or her a bigger inheritance.
What Happens If You Have No Estate Plan?
If you pass away without an estate plan, also known as dying intestate, the distribution of your assets and the handling of your affairs will be determined by the laws of your state. Here are some common outcomes that may occur if you have no estate plan:
Probate Process: Your estate will likely go through the probate process, which is the legal procedure for distributing assets and settling debts. The court will appoint an administrator to manage the process and make decisions on behalf of your estate. Probate can be time-consuming, expensive, and subject to court supervision.
State Laws Determine Asset Distribution: Without a will or trust, your assets will be distributed according to the intestacy laws of your state. These laws vary, but typically assets will pass to your closest relatives, such as a spouse, children, or parents, in a predetermined order. If you have no living relatives, your assets may ultimately go to the state.
Guardianship for Minor Children: If you have minor children and have not designated a guardian in your estate plan, the court will determine who will take care of them. This decision may not align with your preferences, and it can cause family disputes or uncertainty for the children.
Potential Tax Consequences: The lack of estate planning may result in higher estate taxes or other tax implications that could have been minimized or avoided with proper planning.
Healthcare and Financial Decision-making: If you become incapacitated and have not established powers of attorney for healthcare and financial matters, the court may appoint someone to make these decisions on your behalf. This person may not align with your wishes or understand your values and preferences.
By creating an estate plan, you can retain control over the distribution of your assets, minimize potential conflicts among family members, reduce taxes, and ensure your wishes are respected. It is advisable to consult with our experienced estate planning attorney to help you navigate the process and create a plan that suits your specific needs and goals.
Roseville Estate Planning FAQs
What is estate planning?
Simply put, estate planning is the process of working with an experienced Roseville, CA estate planning lawyer in order to ensure that your end-of-life wishes, medical and financial powers of attorney, and asset management are addressed in legally enforceable ways.
What things does an estate plan include? 
Understandably, if you are unfamiliar with estate planning, you may want a high-level overview of what you could include.
Beneficiaries. When you create an estate plan with your Roseville, CA estate planning lawyer, you will take the time to consider which loved ones you want to name as your beneficiaries for specific assets.
An advanced medical directive. This is an important document to have for when you are still alive but are no longer able to make decisions. This will tell your loved ones what kind of medical intervention or procedures you want and who will have the right to make medical decisions on your behalf.
Creating a trust. If you want to have as much say as possible in what happens to your assets, especially while you are still alive, you can create a trust. When you have a trust in place, it can also help you avoid costly probate taxes and the process of going through probate court.
Are you interested in understanding more about estate planning and the estate planning process? Contact Yee Law Group, P.C. to learn more from our estate planning lawyer in Roseville, California.
Do All Roseville CA Estates Go Through Probate?
In general, the probate process is required for most estates in Roseville, California, unless certain circumstances allow for an alternative method of estate administration. Probate is the legal process through which a deceased person's assets are distributed to their beneficiaries and outstanding debts and taxes are settled.
However, there are a few exceptions to the probate requirement. If the total value of the estate is below a certain threshold, known as a "small estate," it may be possible to use simplified probate procedures or avoid probate altogether. In California, the small estate threshold is currently set at $166,250 for estates of individuals who passed away on or after January 1, 2021.
Additionally, estates that have designated beneficiaries or are held in certain types of trusts may bypass probate. For example, assets held in a living trust can be distributed to beneficiaries without going through the probate process.
It's important to note that estate laws can vary, and specific circumstances may influence whether probate is required. Consulting with an attorney who specializes in estate planning or probate law in Roseville, California, would provide you with accurate and up-to-date information regarding your particular situation.
Why is it important to have a will?
Having a will is important because it ensures that your wishes are respected after your death. Without a will, your family members and loved ones will not have a say in how your finances and assets are split up, and the majority of your estate may end up in probate.
What is probate?
Probate is the official proof of a will by the court system. Since your will is a legal document, it cannot be executed without going through specific guidelines, which is why probate is there as a way to protect you. However, the typical probate process costs about 10 percent of the entire estate. As a result, it is important to avoid probate when possible. An experienced Roseville, CA estate planning lawyer can help you construct your estate plan in a way that avoids probate whenever possible.
What is a living will?
Also known as an advanced medical directive, the living will is what details your medical preferences in the event that you become incapacitated. It is a legally binding document, meaning both your doctors and family members must abide by your wishes. It is typically used when it comes to issues involving prolonged care (such as being taken off of a feeding tube or a breathing tube), pain management, resuscitation preferences, etc.
If you are intimidated by the idea of estate planning, please do not worry. Our experienced team of Roseville, CA estate planning lawyers is here to help you every step of the way. We look forward to speaking with you.
If you are still hesitating about contacting an estate planning lawyer in Roseville CA, here are a few questions to ask yourself that may help you decide to hire a lawyer:
What Is a California Pour-Over Will?
A California Pour-Over Will is a legal document that works in conjunction with a revocable living trust. It serves as a safety net to capture any assets that were not transferred to the trust during the creator's lifetime and "pours" them into the trust upon their death.
Here are the key features and benefits of a California Pour-Over Will:
Asset Protection: The Pour-Over Will ensures that any assets owned by the individual at the time of their death, which were not previously transferred to the trust, are included in the trust. This helps ensure that those assets are governed by the terms and provisions of the trust and are distributed according to the creator's wishes.
Probate Simplification: Even with a revocable living trust, it is possible that some assets may inadvertently be left outside the trust or forgotten. The Pour-Over Will acts as a fail-safe mechanism by directing those remaining assets to be "poured over" into the trust. This helps streamline the distribution process and avoids the need for those assets to go through probate.
Executor Appointment: The Pour-Over Will allows you to name an executor or personal representative who will be responsible for managing the assets that are subject to the Pour-Over provision. This individual is typically the same person or entity serving as the trustee of the revocable living trust.
Testamentary Provisions: The Pour-Over Will may also contain testamentary provisions similar to a traditional will. These provisions can address matters such as the appointment of guardians for minor children, specific bequests, and other instructions regarding the distribution of assets not governed by the trust.
Integration with Living Trust: The Pour-Over Will works in conjunction with the revocable living trust, allowing any assets not held within the trust at the creator's death to be incorporated into the overall estate plan. This helps ensure a comprehensive and coordinated approach to estate planning.
It's important to note that assets passing through the Pour-Over Will may still be subject to probate, although they will be distributed in accordance with the instructions and provisions of the revocable living trust.
Consulting with an experienced estate planning attorney is crucial to properly establish a California Pour-Over Will and ensure its compatibility with your revocable living trust. They can help you navigate the legal requirements and draft the necessary documents to protect your assets and fulfill your estate planning goals.
Will your estate need to be approved through a probate court?
Small estates and certain types of inheritance property can be transferred to another owner without going through probate court. However, it is important for individuals with an estate to know exactly how their property and wealth will be passed along. An experienced estate planning lawyer in Roseville, CA has to offer may help the process by ensuring that the individual has filled out any necessary documentation that could allow his/her relatives to avoid probate court.
Is the family getting along?
This question is actually very important where inheritances are concerned. If a family has the tendency to disagree, there could be legal issues later on if the individual does not leave clear instructions on how the estate will be divided up or passed along. In extreme cases, family members may choose to file lawsuits when an estate is not clearly planned out. Not only could this create hostilities within the family, but paying for a lawsuit could also drain the estate itself. Even when a family avoids filing a lawsuit over an estate dispute, it may still be possible for the dispute to foster ill-tempered feelings that last a long time.
Does the estate include common assets like a house and bank account, or are there unique assets included in the estate?
A family-owned business, for example, can be a major part of an individual's estate. Several pieces of real estate property may also be worth a great deal of money and could complicate a person's estate. Even a collection of valuable antique items can increase a person's estate by thousands of dollars. A skilled Roseville, CA estate planning lawyer can assist with planning when an estate contains assets that are very unique or must be passed along through complex procedures.
What is a California Living Trust?
A California Living Trust, also known as a revocable living trust, is a legal document that allows individuals to manage and distribute their assets during their lifetime and after their death. It is an essential component of estate planning in California.
Here are the key features and benefits of a California Living Trust:
Creator/Settlor: The individual who establishes the trust is known as the creator or settlor. As the settlor, you have full control over the assets placed in the trust during your lifetime.
Trustee: The trustee is the person or entity responsible for managing the trust assets according to the instructions set forth in the trust document. Initially, you are typically named as the trustee, allowing you to maintain control over your assets. However, you can also appoint a successor trustee to manage the trust if you become incapacitated or pass away.
Assets and Property: You can transfer various types of assets into the living trust, including real estate, bank accounts, investments, vehicles, and personal belongings. By transferring assets to the trust, they are owned by the trust and not by you personally.
Probate Avoidance: One of the primary benefits of a living trust is that it allows your assets to bypass probate upon your death. Probate is a time-consuming and costly court-supervised process for distributing assets. By using a living trust, your assets can be distributed according to your wishes privately and more efficiently.
Incapacity Planning: A living trust can also provide for the management of your assets if you become incapacitated. If you are unable to manage your affairs, the successor trustee can step in and handle financial matters on your behalf, avoiding the need for a court-appointed conservatorship.
Privacy and Flexibility: Unlike a will, which becomes a public document during probate, a living trust maintains privacy as its provisions remain confidential. Additionally, a living trust can be amended or revoked during your lifetime, providing flexibility to adapt to changing circumstances.
It's important to consult with an experienced estate planning attorney to create a California Living Trust that meets your specific needs and complies with state laws. They can guide you through the process of establishing and funding the trust, ensuring your assets are properly managed and distributed according to your wishes.
Estate Planning Law Statistics
According to a study by caring.com, 2 out of 3 adults still don't have a will. If you need assistance planning out your estate, our firm may be able to help. At Yee Law Group, P.C., we always consider the needs and best interests of our clients to be a top priority. Our legal team helps clients plan out their estates so that their assets are transferred into the right hands when it's time. For more information about Yee Law Group, P.C., or to schedule a consultation with a top estate planning lawyer Roseville, CA trusts, contact us today.
Roseville Estate Planning Lawyer 
If you wish to find the best ways to secure your financial future, understanding estate planning laws with help from a Roseville, CA estate planning lawyer can help get you started. At Yee Law Group, PC, we recognize the importance of navigating the legal landscape to protect your assets and provide for your loved ones in Roseville. In this article, we will delve into some key aspects of California's estate planning laws and the invaluable assistance of an estate planning lawyer.
California Probate Code:
The California Probate Code is an essential foundational law that pertains to estate planning. This comprehensive set of statutes outlines the procedures and regulations for handling an individual's estate after their passing. The Probate Code covers a wide range of topics, including wills, trusts, guardianships, and conservatorships. For residents of Roseville, understanding this code is crucial to ensure a smooth transition of assets and property to beneficiaries.
Revocable Living Trusts:
In California, many individuals opt for revocable living trusts as a central component of their estate plans. This legal document allows you to retain control over your assets during your lifetime and facilitates a seamless transfer to your chosen beneficiaries upon your passing. Having a Roseville estate planning lawyer can assist with managing your trust, which can help ensure that all of your preferences will be considered.
Property Tax Laws:
Having a basic understanding of California's property tax laws can help you better streamline your estate planning strategies. Proposition 13 and Proposition 19, in particular, have introduced key changes in recent years. Proposition 13 limits property tax increases, while Proposition 19 allows homeowners over the age of 55 to transfer their property tax base to a new home under certain conditions. A knowledgeable estate planning lawyer in Roseville can help you leverage these laws to your advantage and potentially reduce your tax burden.
Estate Tax Considerations:
Although California does not impose a state-level estate tax, the federal estate tax may still apply to your estate. It is important to note that the federal estate tax exemption is high, so most people do not need to be concerned about it. Nevertheless, it's essential to consult with a Roseville estate planning lawyer to assess your situation and explore strategies to minimize any potential tax liabilities.
Legal Help If Available
Navigating California's intricate estate planning laws is a complex task, but with the guidance of an experienced estate planning lawyer, you can safeguard your assets and provide for your loved ones in Roseville. At Yee Law Group, PC, our team of dedicated professionals is here to assist you every step of the way. Don't leave your estate planning to chance. Contact Yee Law Group, PC today for expert guidance from a lawyer who will ensure your wishes are protected and your assets are preserved for generations to come. Do not wait to get in touch with a Roseville estate planning lawyer near you so that you can obtain the legal counsel that you need to form a strong estate plan.
Yee Law Group, P.C. Roseville Estate Planning Lawyer
4010 S Land Park Dr, Sacramento, CA 95822
Contact Our Dedicated Roseville Estate Administration Lawyer
When you want to leave a legacy and take care of your loved ones, you may be considering creating an estate plan. Unfortunately, many people believe they are not in the position to write an estate plan. Perhaps you are not rich, do not own multiple pieces of property, or are concerned about how time-consuming creating an estate plan can be. These are all valid thoughts and concerns. However, we encourage you to stop and think about what you do have to offer your loved ones. Maybe you own a home, a car, a special antique coin collection, or valuable stamps. An estate planning lawyer Roseville, California residents rely on understanding the importance of knowing the value of what you have and how to properly give it to your family when you pass away.
If you have not yet scheduled a risk-free consultation with the experienced California team at Yee Law Group Inc., please do so now. Whether you have some estate planning documentation in place or you're starting from scratch, we can assist you with all of your needs both now and moving forward. If you invest the time required to get the process of executing a comprehensive, current estate plan rolling, we'll do our utmost to make this process as efficient, effective, and low-stress as possible. We look forward to speaking with you.
---
Client Review
"Mike Yee and his team are amazing. They are fast and efficient, but you don't feel rushed at all when meeting with them. Mike in particular is extremely patient, knowledgeable and articulate, and made the whole process as pleasant as writing legal documents can be. Highly recommended."
Gerald Quon