Living Trust Lawyer Sacramento CA Discusses Estate Planning Basics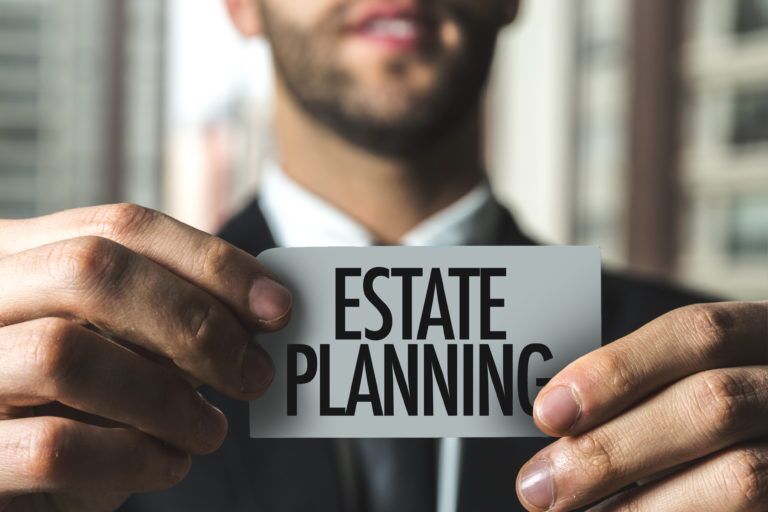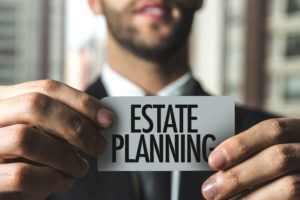 Many people avoid doing any type of estate planning because they are unsure of all that it entails. They may be intimidated by all the estate planning tools they hear about and think it doesn't apply to them because they are not wealthy.
At Yee Law Group, we have been assisting clients in Sacramento CA with their estate planning needs for more than 40 years of combined legal experience and know that everyone should have an estate plan in place, no matter what how much you have in your bank account. The following is a brief overview of some of the tools we can help you with. Please contact our office to meet with a living trust lawyer for more detailed information.
Revocable Living Trust
A revocable living trust can be revoked or amended at any time the person who makes it is still alive. It is similar to a will in that you choose who is named as beneficiary for the assets placed in the trust, however, unlike a will, there is no probate process necessary. The courts are not involved at all in how the assets of the trust are distributed. No one can contest a revocable living trust like they can a will, so your wishes will be kept. And because there is no probate, there is no waiting period for the beneficiary to receive the assets. The trust is turned over to them upon your death (unless you specify differently). See below for a more detailed explanation.
Pour-Over Will
A pour-over will places any asset or property that is not specifically given to anyone into a trust which is mentioned in the will, hence the name of "pour-over." It is a good catchall protection for any item that the decedent may not have had time to add to their will before their death. A trustee is appointed to manage the trust according to the provisions set forth by the decedent.
Power of Attorney
As much as we may not like to think about it, in many cases, a person can become physically or mentally incapacitated before their death. Having a power of attorney in place gives a person you choose the power to make all financial and medical decisions on your behalf. You can either have a general power of attorney in place where the person makes all the decisions or you can have a special power of attorney which specifies which decisions the individual can make. It is critical that you have the utmost trust in the person you choose as power of attorney. Some people have more than one power of attorney in order to have checks and balances in place to ensure that there is no abuse of authority.
Quit Claim Deed in Trust
This type of trust is set up to transfer property to and from a revocable living trust. It is a way of doing a simple transfer with the person giving the property renouncing any interest in it, however, is making no guarantees about the property.
Living Will
A living will is the best way for a person to declare what their wishes are when it comes to life-sustaining medical intervention. It is important to let your loved ones know what your wishes are, however, sometimes family is unable to honor those wishes because of emotional reasons. A living will cannot be contested and your wishes will be kept. A living trust lawyer Sacramento CA clients recommend can also draft an advanced medical directive.
What Is a Living Trust?
A living trust lawyer Sacramento CA residents rely on from Yee Law Group can help you plan and prepare for your future and the future of your loved ones through a living trust. A living trust is created while you are alive and is a written agreement designating someone to be responsible for managing your property. A living trust enables the creator of the trust to maintain complete control over the assets placed into the trust. This means they can do what they want with their assets such as selling, exchanging or investing them, as they see fit. A living trust lawyer in Sacramento CA may be able to assist you in creating a living trust.
The Parties in a Living Trust
There are typically three parties that are involved when creating your living trust.
The Grantor – This is you, the person creating the trust. Normally, they are the only person who provides funding for the trust. However, a living trust lawyer Sacramento CA citizens depend on, may suggest adding more than one person, such as a husband or wife, which would create a joint family trust.
The Trustee – This individual holds the title to the trust property and manages it according to the terms of the trust. The grantor typically serves as trustee during their lifetime allowing themselves the ability to do what they wish with their assets. Another person is usually named to serve as successor trustee, after the death of the grantor or if the grantor becomes incapacitated.
The Beneficiary – This would be the person or persons that receive your assets after your passing.
Advantages of a Living Trust
Creating a living trust can offer you several different benefits. A reliable living trust lawyer Sacramento CA citizens can be certain of may describe the benefits as follow:
It is a smart way to avoid probate. A living trust lawyer Sacramento CA offers may help keep more money in the family by avoiding court proceedings that could potentially be lengthy and expensive.
Anything that is written in a living trust remains confidential. Your personal and financial matters will remain private. The public will not be able to see what you owned, who you owed, or who will inherit your assets.
If you were to become incapacitated, then your affairs would be handled by your trustee. A Sacramento living trust lawyer may help to avoid court and the trustee will take charge of your finances per your instructions.
Peace of Mind
A living trust allows you to make sure that your property goes to the right people, at the right time and at the least cost. Knowing that you have set in place a proper trust to protect your assets and provide for your loved ones, can help provide peace of mind for yourself and your family. Choose living trust lawyer Sacramento CA residents know that has your best interest at heart and contact Yee Law Group today.
---
Client Review
"Mike Yee and his team are amazing. They are fast and efficient, but you don't feel rushed at all when meeting with them. Mike in particular is extremely patient, knowledgeable and articulate, and made the whole process as pleasant as writing legal documents can be. Highly recommended."
Gerald Quon