Thoroughly Protecting and Adding Value to Your Intellectual Property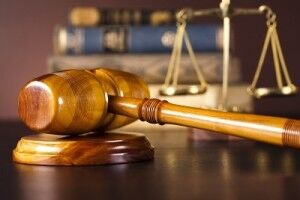 For countless businesses and individuals, a strong brand, powerful trademark, or creative works can be the most valuable assets they possess. Whether you are an established business, a start-up, or an individual with a great idea, your intellectual property needs to be protected. Yee Law Group, PC has a robust trademark and copyright practice that is focused on ensuring that Sacramento, CA intellectual property owners reap the full benefits of their creativity and hard work.
Whether you want to ensure protection for your own original works and don't know where to start, want to maintain or modify existing protections, or have questions about your rights in protecting your intellectual property from others, Yee Law Group, PC can help.
Trademark Search, Registration, and Maintenance
Making sure that your trademark is thoroughly developed, properly registered, and vigorously protected from attempted infringement is an investment that will more than pay off for your enterprise. We will conduct a thorough search of existing trademarks so that we can identify the potential strengths and weakness of your application relative to other trademarks and minimize the chances of a refusal of your trademark application. We will then prepare the necessary materials to register your trademark with the U.S. Patent and Trademark Office as well as internationally where desired.
We provide the following trademark search, registration, and maintenance services:
Federal trademark searches with opinion letter
Preparation and filing of federal trademark applications
Responses to Office Actions/Communications issued by the U.S. Patent and Trademark Office (USPTO)
Requests for Reconsideration of Final Refusals Issued by the USPTO
Appeals to the Trademark Trial and Appeal Board (TTAB)
Oppositions in the TTAB
Cancellations in the TTAB
Filing renewals and section 8 & 15 (5 year) affidavits
Maintenance and Renewals of Trademark Registrations
Trademark Registration Amendments and Corrections
Sending and Responding to Cease and Desist Notices
Preparation of Assignments and Contracts involving trademarks
Recording Trademark Assignments
Trademark Licensing Agreements
Trademark Litigation
We take a proactive and vigilant approach to our clients' trademark rights, keeping a keen eye peeled for any applications or use of trademarks that could harm our clients' rights. If that happens, we have the strength and experience to aggressively defend your trademark, through cease and desist letters, early and amicable negotiated resolutions, or aggressive litigation, including representation in trademark infringement and domain name litigation and representation in adversarial proceedings before the TTAB.
Copyright Services
We assist clients with protecting their rights in creative works in every kind of media. Our services include:
Preparation and filing of copyright applications
Preparation of copyright assignments and contracts
General consultation on copyright issues
Yee Law Group, PC: Sacramento/Roseville Intellectual Property Lawyers
Don't let your hard work be diminished. At Yee Law Group, PC, we stand vigilant to make sure that your intellectual property rights are protected and your valuable creative assets are shielded from infringement. If you have questions regarding an intellectual property issue, please give us a call at (916) 599-7297. We look forward to the privilege of being your attorneys.