Sacramento Estate Planning Lawyer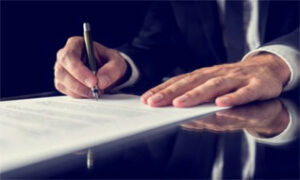 Take a moment to think about every single account that you maintain online which must be accessed by a login and password. Every single one of these accounts contributes to your overall digital footprint. If you were to become incapacitated by illness or injury tomorrow—or if you were to pass away without warning—who would you want to access these accounts and who would you NOT want to access these accounts? Do those who you'd want to manage your affairs and access your digital assets—including funds, credits, and intellectual property—know how to access these accounts?
Answering these questions in a proactive and legally enforceable manner is critical to ensuring that your wishes regarding your digital assets are respected in the event of your death or incapacitation. An experienced Sacramento estate planning lawyer at Yee Law Group can assist you with achieving this consequential goal.
Sacramento Estate Planning Lawyer
Not so long ago, virtually any "small-town lawyer" could construct an average person's estate plan. Most of the time, that estate plan would consist of a simple will. Nowadays, estate planning has become an increasingly complex and nuanced process. As a result, it is important to work with a law firm that understands the practical, financial, and tax implications of every estate planning decision. You'll also want to make sure that you're working with a firm that understands how to address digital estate considerations within the text of every relevant estate planning tool in your tool chest.
Digital Estate Planning Considerations
Whether you opt to pass along your assets via a will, a trust, or a combination of these estate planning resources, you'll need to devote time and strategic energy to maintaining the digital asset "section" of your chosen document. Both wills and many kinds of trusts are meant to serve as "living documents." This means that you can make updates to them as your needs, priorities, and circumstances change over time.
The digital world is constantly evolving. You may alter your passwords connected to your major accounts several times a year. You may open new accounts on emerging sites and platforms several times annually as well. Speak with our firm about how to go about managing the estate planning implications of your digital life in ways that will not unnecessarily burden your loved ones nor compromise your ability to control how (and by whom) your assets are accessed in the event of incapacitation or death.
Legal Assistance Is Available
If you have either not yet constructed an estate plan or have not yet inserted digital estate planning provisions into your existing estate planning tools, connect with the experienced California legal team at Yee Law Group today to receive the necessary guidance and support. In an age during which an increasing number of valuable assets and personal information are stored electronically, planning ahead for how one's digital presence will be managed in the event of death or incapacitation is critically important. Our firm can help you to achieve these aims both efficiently and effectively. We look forward to speaking with you.