Estate Lawyer Sacramento CA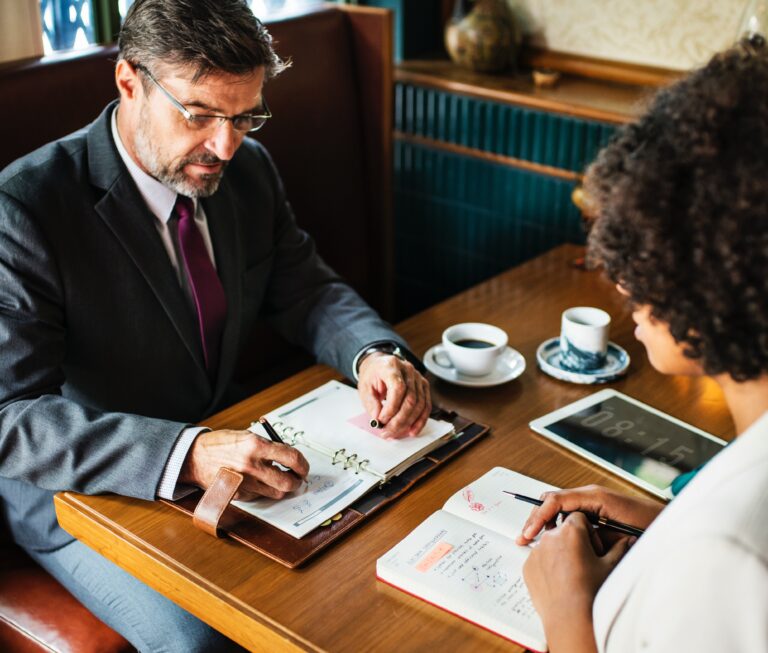 An estate plan specifies who will inherit your assets. Assets include your possessions such as your home, car, bank account balances, stocks, bonds, insurance, art, and more. But your wealth is much more than just your financial assets. It includes your passions, family values, and sentimental treasures which make up your personal legacy. Our estate lawyer at Yee Law Group in Sacramento CA understands this. If you would like to secure the future of your legacy, contact us.
Why create an estate plan with the help of an estate lawyer?
The purpose of estate planning is to furnish you with the control over how your estate will be distributed after your passing to the people or organizations you care about. It's an effective method for preserving your legacy for the next generation and beyond. Our estate lawyer at Yee Law Group in Sacramento CA has the experience and skills necessary to create a comprehensive estate plan. In this way you can protect your legacy and share it with loved ones.
Protect Your Legacy
Your legacy is worth protecting, both for you and for your beneficiaries. With our more than 40 years of combined experience, we have developed the skill and practical knowledge required to provide you with a comprehensive estate plan that can serve to protect your assets. An estate lawyer in Sacramento CA from our firm can provide you with the peace of mind you desire.
The Importance of Estate Planning
As our estate lawyer at Yee Law Group in Sacramento CA can tell you, estate planning is not just a will. Creating only a will can leave important assets at risk, expose the estate and your family to tax liability, and do little to ensure that your wishes are carried out.
Estate planning is also used for a number of other important concerns, including:
Providing instructions for your care in case you become unable to care for yourself;
Naming someone to manage your financial affairs if you are unable to do so;
Naming a guardian for your minor children;
Providing for children or other family members who have special needs in a way that won't prevent them from receiving their government benefits;
Providing protection for your assets during and after your lifetime;
Planning for retirement and long-term care costs.
With the assistance of our estate lawyer at Yee Law Group, you can expect:
An estate lawyer who will listen to you and carefully assess your personal situation and goals;
An estate lawyer who will focus on your goals and help you create an estate plan that achieves them;
An estate lawyer who will empower you to make smart decisions;
An estate lawyer who will guide you every step of the way.
Whatever your estate planning needs may be, we want to make sure you have the information you need so you can take the next step toward creating your comprehensive estate plan. Without an estate plan in place, there will be no way to control what happens to everything you have worked so hard to build. By helping to create your comprehensive estate plan, your estate lawyer from Yee Law Group can assist you in ensuring that your wishes are carried out and your legacy preserved. Contact us today.
A Trust and Estate Litigation Lawyer
When Can You Contest a Will?

As trust and estate litigation lawyers, we are often asked about situations when a will could be contested. If you are in a situation where the validity of a will is in question, it's important to have trust and estate litigation representation that you can count on. The team at the Yee Law Group is just a phone call away at 916-927-9001.
There are four legal grounds on which a person might contest a will:
The Will Signing Didn't Meet State Laws

If the will isn't signed in accordance with the laws in your state, the will might not be valid. This is one reason why it may be helpful to hire a trust and estate litigation lawyer to help you when you'd like to contest a will.
The laws vary from state to state, but in many cases, the person signing the will needs to be in a room with witnesses. You may want to consult with a lawyer to determine what the legal requirements are in your state. This is one of the main reasons a will may be found invalid, so if you suspect this is the case, it may be worth pursuing.
2. Testator Lacked Testamentary Capacity

A testator is the legal term for the person signing the will. Testamentary capacity means that the testator understands the value of their assets, who should inherit their assets, and the legality of signing a will. Each state has their own laws that specify when a person doesn't have the testamentary capacity to sign their will.
In this case, the witnesses who were in the room when the will was signed, along with the testator's medical records, will be important pieces of evidence when determining if the will may be contested.
3. Testator Was Influenced into Signing the Will

Unfortunately, some older individuals may be at risk for being influenced into doing something they wouldn't normally do. In this situation, someone could pressure the testator to sign the will through threats, abuse, or manipulating the situation.
In trust and estate litigation, this influence isn't always easy to prove. You may need to show that the individual paid for the will, discussed provisions of the will with the testator's attorney, or isolated the testator from family and friends.
4. The Will Was Fraudulently Signed

A will may be fraudulent if the testator was told they were signing some other document but it was actually their will. In this case, the witnesses who saw the will being signed would need to be asked what they thought the individual was signing. Fraud may be difficult to prove, but in some cases, the will may still be considered invalid if it wasn't signed properly.
If you need to contest a will, call Yee Law Group today to speak with an estate lawyer Sacramento CA community members choose for quality legal representation.
Client Review

"I recently visited the main office of Yee Law Group in Land Park, Sacramento. The lawyers and their support staff were all so friendly and inviting. The office space is recently remodeled with a clean, bright, modern look. Michael was timely for our meeting and made me feel welcome, valued and safe. I would definitely recommend this office for your estate planning and probate matters. It is so priceless to have a strong, kind legal team with you to navigate trust and estate documents. A+ to Michael and his team!"
Amanda Key