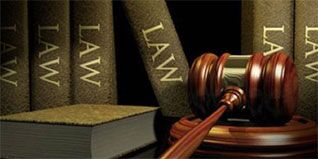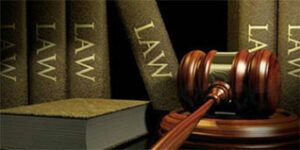 At the Yee Law Group, we understand that when it comes to discussing end of life planning, most people try to avoid the subject. But our estate planning lawyers also know that if you avoid making these plans, the loved ones you leave behind may be left dealing with a lot of frustrating and overwhelming legal issues. Having solid estate plans in place can ensure that not only will your last wishes be met, but also that your loved ones can grieve without the added stress of financial and legal matters.
The lawyers at Yee Law Group know that there is no minimum age requirement for putting estate plans into place. While many people tend to think it is only something that senior citizens need to do, adults of all ages should consider making plans. For example, parents of young children should have legal documentation in place which clearly states who should be responsible for their children's care if something should happen to them. Without that legal documentation, a court will decide who will care for your children and it may not be the person you would have chosen.
Estate Planning Options
When people think about estate planning, many assume a will is their only choice to specify how their estate should be divided after their passing. However, there are many additional options for people to dictate how their assets and property should be divided and some of those choices offer additional benefits.
The Disadvantages of a Will
Attorneys from the Yee Law Group know that when a person passes away and has only left a will, the law requires that the will must enter the probate process through the court system. This process can be a long one, often taking up to one year for completion. This means that while your estate is being probated, your loved ones will not have access to the assets you want them to have.
The Advantages of Establishing a Trust
One option that many of our clients take advantage of is trusts. One of the most popular types of trusts is the revocable trust, also referred to as a living trust.
With a living trust, the client puts the title of their property into the trust and designates themselves as the trustee. Upon their death, the ownership of the trust (and property) is transferred to the party or parties the client has designated to receive it. By transferring ownership in this way, the probate system is completely avoided. These types of trusts are revocable at any time.
Another option – an irrevocable trust – is very similar, however, this type of trust cannot be revoked, modified, changed or altered in any way once it has been created.
Other trusts that may be appropriate for your financial estate planning needs include:
Asset protection trust;
Charitable trust;
Constructive trust;
Special needs trust;
Spendthrift trust;
Tax bypass trust; and
Totten trust.
Let Yee Law Group Help
If you would like to speak with one of our wills and trusts lawyers, contact Yee Law Group at 916-927-9001 to set up a time for your free consultation.
---
Client Review
"Mike Yee and his team are amazing. They are fast and efficient, but you don't feel rushed at all when meeting with them. Mike in particular is extremely patient, knowledgeable and articulate, and made the whole process as pleasant as writing legal documents can be. Highly recommended."
Gerald Quon