Business Formation Lawyers Folsom, CA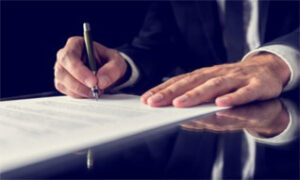 When you need business formation lawyers Folsom, CA trusts, count on Yee Law Group, P.C. Once you have started your business, it may be difficult to see the vast number of benefits hiring a business formation lawyer can offer you. The reality is, that even the slightest mistake or misstep may result in a business owner suffering the blowback. In some cases, this can be incredibly detrimental to a business. We can help to mitigate problems as they arise by providing you with key counsel to manage issues. In many cases, having an attorney to consult with regularly may even prevent problems from happening altogether.
Rolling up your sleeves to build a successful business not only takes time, but commitment and hard work. This why you need business formation lawyers that Folsom, California relies on. We have taken the liberty of putting together tips for building a successful business:
Tip #1 Believe in Your Business
As a business owner, it's likely that you will be eating, sleeping, and breathing your business. Because of this, it's important to be passionate about what you do or the product you are selling.
Tip #2 Have a Rainy Day Fund
Sometimes, businesses struggle. Sometimes, they may experience legal troubles. Be prepared for curveballs or mishaps by having money saved should you face problems. Having money saved up should you experience hardship can help to keep your business afloat until you are able to bounce back.
Tip #3 Know That You Can't Please Everyone
Consumers can be finicky, when selling a particular product, know that you will never be able to achieve complete customer satisfaction. Although it's important to have customer satisfaction, know that you will never be able to keep every customer happy. Being too responsive by making changes due to the feedback of consumers could cause you to lose sight of the core goals and values of your business.
Tip #4 Keep Meticulous Records
Keeping clear records offers a number of advantages. Not only is this effective to determining where you went wrong amidst a specific challenge, it can also help in reflection. Detailed records may prove incredibly useful when trying to correct a mistake you may have made.
Tip #5 Keep Your Eye on the Prize
The reality to owning your own business is this: most do not experience overnight success. Having the patience to dedicate to your business can be key when slowly growing and expanding your business. Doing too much too fast can result in problems down the road. In some cases, a business owner may even find that they have gotten themselves in over their head. This is where the business formation lawyers in Folsom, CA can help.
Our Services
Folsom, California business formation lawyers from Yee Law Group, P.C. can apply their many years of experience to supporting you in building a successful business. Although business owners may have some knowledge of business law, chances are you aren't fluent. An attorney can help to ensure that you do not make a detrimental mistake that could lead to legal problems later own. We may be able to help you consider and plan for a number of your business dealings and decision making, such as:
Drawing up Contracts

Partnership Agreements

Protection of Your Intellectual Property

Guidance Regarding Employment Law

Litigation Services

Succession Planning
As a business owner, having a lawyer on your side can provide you with the peace of mind you deserve when shouldering a successful business. Starting your own business takes a significant amount of time, dedication, and hard work. With our assistance, we can help to ensure that you have clear guidance regarding the legalities to starting your own business in addition to managing legal problems that may come your way. Contact the Folsom, CA business formation lawyers from Yee Law Group, P.C. today to learn more about how we may be able to assist you with your business needs.