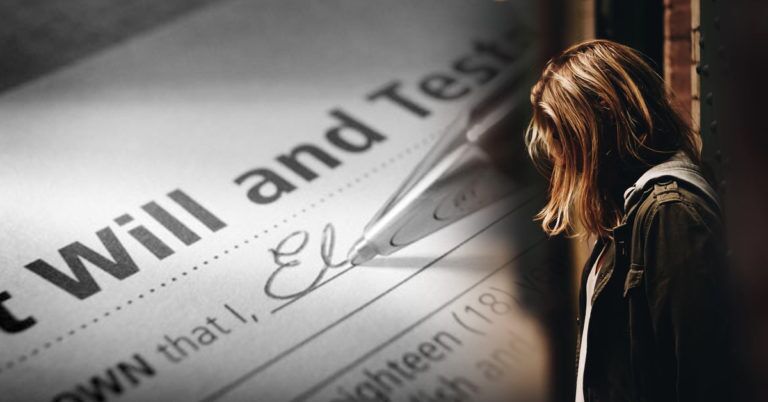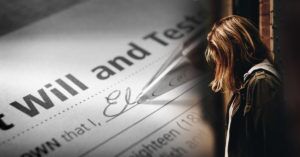 As your will lawyer Folsom CA families trust from Yee Law Group, PC knows, one of the most important things in life is properly planning for your own death. In doing so, you are taking care of your family, so it's critical that you work with a reliable lawyer. We have a team of experienced, sensitive attorneys who are knowledgeable in the creation and execution of your will as part of your estate plan. Since it is such a sensitive topic and can be a difficult process, our professional legal team will guide you (the testator) throughout the process and assist you in creating a will that clearly outlines your wishes.
What makes a will legal?

The most important reason to have a lawyer handle your will is to ensure that it is legal and binding. While most states require two witness signatures to the testator's signature, it is prudent to consider any other state regulations with respect to your will. Yee Law Group, PC is familiar with California's laws and regulations in such matters.
What is the difference between a will and a trust?

A last will and testament is a legal document that identifies the distribution of specific assets to specific beneficiaries. A will may also include guardianship for minor children, if necessary. The testator will likely choose an executor, such as your Folsom, CA will lawyer at Yee Law Group, PC, to see that the will is understood and honored during the probate process. Even when the will is valid, binding and uncontested, it is still required to go through probate.
A trust is a more complicated and involved option in estate planning. There are several different types of trusts, the two most common are revocable and irrevocable. In either case, you (the trustor) sign all assets over to the trust. The assets will be distributed to the identified beneficiaries as indicated in the trust (i.e., when the beneficiary turns 18 years old or assets are to be distributed in the event of the trustor's death).

If it is a revocable trust, you may modify or cancel the trust at any time. On the other hand, an irrevocable trust does not allow for any changes once it is executed. We can guide you on your best option should you decide to have a trust.
Can a will be contested?

Although it is not necessarily easy, a will can be contested by someone who would stand to gain or lose from the will. Heirs and beneficiaries are examples of people who may be able to contest a will. Now, that individual will have to prove grounds for the challenge. There are several reasons that the probate court may consider but the most common are the mental state of the testator and whether or not the testator was influenced by someone at the time the will was created.
When does the will go into effect?

The will goes into effect at the time of the testator's death. It may be a good idea to discuss your wishes with the beneficiaries prior to that time so they know what to expect.

What is a living trust?

A living trust is a document that puts your assets into a trust throughout your lifetime. Within this document you will appoint a person to manage the assets within the trust during your life, otherwise called the "trustee". Many people choose themselves as the trustee so they can continue to have control over it. However, for those who are worried about their health, are too busy, don't have strong organizational skills or financial knowhow, may want to choose someone else instead.

If you decide to choose yourself as the trustee of your living trust, you may want to choose another person as secondary in the event you are unable to manage it yourself and upon your passing. This individual may be a relative, close friend, professional, or another party that has your best of interest in mind and is willing to take on the task.

After you pass away, the assets in your living trust will be transferred to the people or organizations of your choosing, otherwise called "beneficiaries". The trustee you appointed will be in charge of paying outstanding debts and taxes. Then, the assets will be distributed as described in the living trust.

What is probate?

Probate is the court proces of determining if a will is valid, resolving debts of the deceased, and then transferring/inheriting property to beneficiaries. Property includes your home, vehicles, bank accounts, art collections, boats, jewelry, and anything else of monetary value. Under probate, the court will appoint someone to handle the estate, speak with beneficiaries, resolve debts, and transfer property.

The probate court will oversee finances if a person were to become incapacitated. The court will choose someone as the conservator and manage assets if that person is not able to make decisions about their finances with a reasonably sound mind.

Why do people want to avoid probate?

Probate can be a lengthy and expensive process. For loved ones in grief, the last thing they want to deal with is a public court process where their relative's assets are being managed by those who never knew them. Depending on the case, probate can take months or years to finalize. During that time, the assets that would have otherwise been transferred quickly after the person's passing, now may get stuck in a court proceeding that is beyond their control.

Probate can be expensive, and at the most may take a third to half of the decedent's assets in fees. However, with the right lawyer and a little strategy, a person's legacy won't have to go through probate after their passing on.

Call Yee Law Group, PC Today

Although death is a difficult topic to discuss, you owe it to your family to have a clearly written last will and testament so they do not have to question or fight among each other. Contact Yee Law Group, PC today and set up an appointment with an experienced will lawyer in Folsom, California — It could be one of the most important decisions you make!
Client Review

"I recently visited the main office of Yee Law Group in Land Park, Sacramento. The lawyers and their support staff were all so friendly and inviting. The office space is recently remodeled with a clean, bright, modern look. Michael was timely for our meeting and made me feel welcome, valued and safe. I would definitely recommend this office for your estate planning and probate matters. It is so priceless to have a strong, kind legal team with you to navigate trust and estate documents. A+ to Michael and his team!"
Amanda Key