Real Property Lawyers Sacramento, CA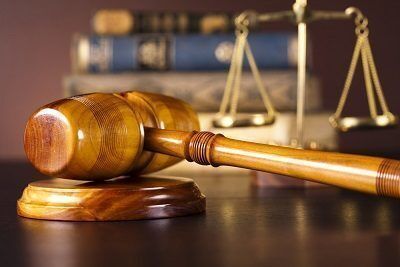 Real property refers to any house, commercial building, or other property that is attached to land. When you are trying to sell, buy, or lease property, things can sometimes get complicated. For example, if you want to buy commercial real estate, you may first want to ensure you are not assuming liability for any violations of the law, such as environmental hazards. This liability can get very expensive, so it is important to examine any potential liability issues before closing a sale.
To avoid costly issues in real estate transactions, it may be important to have an experienced real estate attorney on your side. A real estate lawyer may have the skills and knowledge to tackle all sorts of real estate issues and provide you with guidance. If you hire an experienced lawyer, you can contact him or her for legal counsel pertaining directly to your needs.
At Yee Law Group, we have been helping clients with both commercial and residential real property matters for decades. We always put our clients' best interests first, whether they are buying a home or managing a property. While we try to settle most matters out of court, we are also prepared to appear in a courtroom. Our lawyers are skilled litigators and take the time to prepare our clients for court.
Purchasing a Home
Going through the process of looking for, and buying a new home can keep you on the edge of your seat. You will spend time looking for the perfect home, and when you finally find the right one for you and your family, there is an entire process that ensues. Depending on the real estate market, finding a home can be a competitive process. Sacramento CA area real property lawyers like Yee Law Group will be vital when it comes to ensuring that the appropriate documents are in place when purchasing your new home. Our vast legal experience will leave you feeling confident that the documents we draw up for the closing of your property are airtight.
Real Estate Law
Real estate law can impact many people on a daily basis whether they realize it or not. Real estate attorneys such as Yee Law Group can provide you with services surrounding all your real estate needs, including the purchase of property and transfer of property. Real estate law primarily focuses on a person's right to own, access, and inhabit property. Our services will be vital in the event that you hit a snag or encounter an issue that is out of the ordinary. When working with us, we promise to:
Tell it like it is. We will be open and honest regarding the legal advice we provide you with.

Manage negotiations to help preserve real estate transaction.

Help simplify complex real estate transactions so that you can better understand them.

Help sort through any legal problems that come up.
When Purchasing a New Home
You wouldn't hire an accountant to work on your car. So, why go with anyone else other than a real property lawyer to handle documents for the closing of your new home? Attempting to draw up the appropriate legal documents on your own is not a wise decision. Yee Law Group can take this off of your plate not only ensuring that the necessary documents are airtight and solid but giving you the time you need to focus on other things, like packing. The following documents will likely be required when you are purchasing a new home:
Negotiating terms of deal

Reviewing legal document

Purchase and sales agreement

Mortgage documents

Title documents

Transfer documents
What Types of Legal Issues Arise?
Hopefully, you will not have to manage any legal complications or issues when going through the process of purchasing your new home. This is all the more reason to use Yee Law Group. You will not want to manage this headache on your own. With our experience, you can feel confident knowing that we will effectively and efficiently manage any complications that may arise. Possible issues that may arise include:
Chain of title

Lot line issues

Contract problems

Foreclosures
In the event of a dispute, we will work hard with all parties involved to quickly resolve it so that you can finally move into your new home.
Yee Law Group can handle all of your real estate needs; call us today. We are experienced in managing the legalities surrounding real estate, whether you are purchasing a new home or managing a rental property. Purchasing a home is one of the biggest purchases you will make in your lifetime; leave it to one of the real property lawyers Sacramento CA respects from Yee Law Group to help you manage the legalities.
5 Questions to Ask When Searching for a Real Property Lawyer
When looking for an attorney to handle your real property matter, you need to be sure you are working with someone who will fight hard for your rights and win the best possible outcome on your behalf. No matter what type of real property issue you are facing, these five questions will help you narrow down your search and find the best possible attorney for the job.
1) What Are Your Credentials?
There's an old saying that your attorney should be licensed, bonded and insured. This isn't just about protecting you from malpractice or negligence; it also means that your attorney has all of his or her bases covered when it comes to protecting their business practices and making sure they are up-to-date on all requirements. So what does that mean? Bonded: An attorney with a bond is backed by a surety company who promises you will get paid if something goes wrong. As the client, this means that if the lawyer commits fraud or doesn't pay his bills, the bonding company will take care of you. Insured: It's not enough for your lawyer to have a license and be good at what he does – he needs to have insurance as well in case anything happens. Many lawyers offer liability insurance coverage as part of their fee structure. If you want additional protection beyond this, ask your lawyer for their specific policy information before hiring them. Licensed: All states require attorneys to pass the bar exam and then apply for a state license. These two steps are necessary for practicing law within the state where they hold licensure. If you're looking outside of California, find out whether that state requires any additional licensing procedures (they may vary from state to state).
2) How Do You Plan on Handling My Case?
Some lawyers will handle your case through trial, which can be very expensive, whereas others will try to negotiate with opposing counsel and settle before trial. You should know how your lawyer plans on handling your case. If you want an attorney who is willing to go all-out in order to win your case, find one who is willing to handle it as such. If you don't want that type of representation, make sure you tell them so from the get-go.
3) What Kind of Service Can I Expect from You?
With so many lawyers, it can be difficult knowing what you're going to get when you hire one. Before making your decision, ask about your lawyer's background and previous experience; specific knowledge of your situation is important in getting you results. If they don't have experience dealing with similar cases or if they haven't taken enough cases like yours, consider looking elsewhere.
4) Do You Offer Payment Plans?
Some lawyers charge an hourly rate, which could cost you thousands of dollars in legal fees if your case is lengthy. Find out if your lawyer offers payment plans and can tell you how much they'll cost up front. Each case is different and so ask for an estimate to determine how much you will be charged.
5) Will We Have an Ongoing Relationship Once My Case Is Over?
Hiring a real property lawyer can be a long and costly process. Many people opt to hire an attorney only when they're faced with foreclosure or eviction. However, if you do need legal assistance, try to start working with an attorney as soon as possible. Once your case is over, we want you to know that here at Yee Law Group, P.C. we care about you and want to continue a relationship in case you ever need our services again. In the meantime, contact us today to answer more questions!
How Yee Law Group Can Help You
Many issues can arise in the real property world and we have the skills and experience to provide trustworthy counsel on them. At Yee Law Group, we may assist individuals with the following real property needs:
Creating contracts

Buying and selling

Purchase financing

Property management agreements

Zoning

Construction financing

Build-outs

Environmental compliance

Franchise agreements
Even if you have experience with buying, selling, or managing property, dealing with a mountain of paperwork and other real estate issues can get overwhelming. We take all that stress off your back and make the process as smooth as possible for you.
At Yee Law Group, we offer free initial consultations for our clients. This means you have nothing to lose by speaking to us. During your first meeting with us, we may carefully listen to your needs and offer counsel about your situation. Do not be afraid to voice any questions or concerns you may have during this consultation. To schedule a consultation about a real property issue, we encourage you to call us today.
Understanding Real Property Laws
As a Sacramento, CA real property lawyer can explain, this area of law governs the transactions of property. Whether you're a homeowner, investor, or tenant, having a fundamental understanding of these laws is crucial to protect your rights and make informed decisions. In this blog post, we'll explore the basics of real property laws, what qualifies as real property, debunk common myths, and discuss when it's advisable to consult a real property lawyer.
Understanding Real Property Laws
Real property laws encompass the legal framework that governs the rights and interests associated with land, buildings, and the various components attached to them. These laws regulate ownership, occupancy, transfer, use, and development of real estate. They can vary across counties or regions and states.
What Qualifies as Real Property?
Real property, also known as real estate or immovable property, generally refers to land and anything permanently affixed to it. This includes structures like houses, commercial buildings, and fences, as well as the underground resources such as minerals, oil, and gas. Air and water rights are also applicable in real property laws.
Myths about Real Property
"Once I own a property, I have absolute control over it."
Owning a property doesn't necessarily mean that the owner is granted unlimited rights. Real property is subject to various regulations and restrictions imposed by local, state, and federal laws. These regulations can include zoning restrictions, building codes, environmental regulations, and community covenants.
"I can always do what I want with my property."
While you have certain rights as a property owner, such as using it for residential or commercial purposes, there are limitations. For instance, you may need permits or approvals for renovations or construction projects. You must comply with all laws and regulations so that you can avoid consequences such as fines
"Real property disputes can be easily resolved without legal assistance."
Real property disputes can quickly become complex and contentious. It's advisable to seek legal counsel if you're involved in a property dispute, whether it's related to boundaries, easements, landlord-tenant issues, or property damage. A qualified Sacramento real property lawyer can advocate on your behalf and explain your rights so that you can understand theme.
When to Meet with a Real Property Lawyer
Consulting with a real property lawyer is strongly recommended if you plan to buy or sell a property. They can review contracts, negotiate terms, conduct title searches, and ensure a smooth transfer of ownership. Their expertise helps identify potential issues, such as liens or encumbrances, and mitigate risks. When conflicts arise related to real property, it's wise to consult a real property lawyer. Whether it's a boundary dispute with a neighbor, a disagreement with a tenant, or a claim against a construction company, a lawyer can protect your rights, negotiate settlements, or represent you in court, if needed.
Real property laws govern the rights and obligations associated with land and buildings. Understanding the basics of these laws, debunking common myths, and knowing when to consult a real property lawyer can help individuals navigate the complexities of property ownership, transactions, and disputes. You can protect your interests and make better choices if you have legal help, so connect with a Sacramento real property owner like one from Yee Law Group, PC.
Client Review

"I was recently working on a tough real estate deal with the Yee law group. They went above and beyond for the clients and took an impossible issue and fixed it. If there is one thing that I recommend, that is to get an estate plan so you won't be faced with this type of issue and the Yee law group is the place to turn to. If they could fix this, they know how to plan for it in your estate plan. These guys are rock stars in my book."
John Cooper